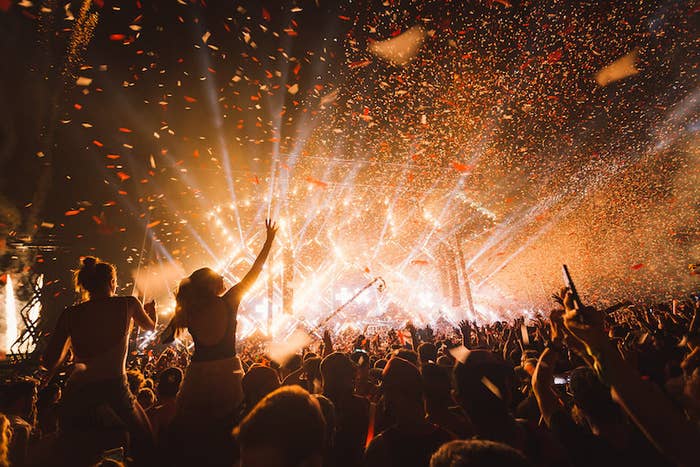 The current COVID-19 lockdown has had many people planning how hard they're going to party once we're all finally free. However, those plans will have to do without concerts and festivals for a while, after Zeke Emanuel—a bioethicist and professor of healthcare management in Chicago—revealed that we shouldn't expect things to resume, on that front, until late 2021.
Speaking recently in a video roundtable discussion with The New York Times, Emanuel stated: "Larger gatherings—conferences, concerts, sporting events—when people say they're going to reschedule this conference or graduation event for October 2020, I have no idea how they think that's a plausible possibility. I think those things will be the last to return. Realistically, we're talking autumn 2021 at the earliest."
Due to the pandemic, large gatherings have been banned for the foreseeable future as part of measures to control the spread of the virus. The UK goverment has been firm with lockdown measures and have continued to postpone Glastonbury, Reading, Leeds and plenty more huge festivals. Stateside, Coachella has been postponed until October this year, but following the comments from Emanuel, it could be later.
Zeke Emanuel added, "Restarting the economy has to be done in stages, and it does have to start with more physical distancing at a worksite that allows people who are at lower risk to come back. Certain kinds of construction, or manufacturing or offices, in which you can maintain six-foot distances are more reasonable to start sooner."
More of that dicussion (which has been transcribed) can be found right here.