Complex Sessions 064: Tailor Jae
Tailor Jae is East London through and through; a relentless enthusiast of all things sound system, from garage and bassline to jungle, grime and the rest.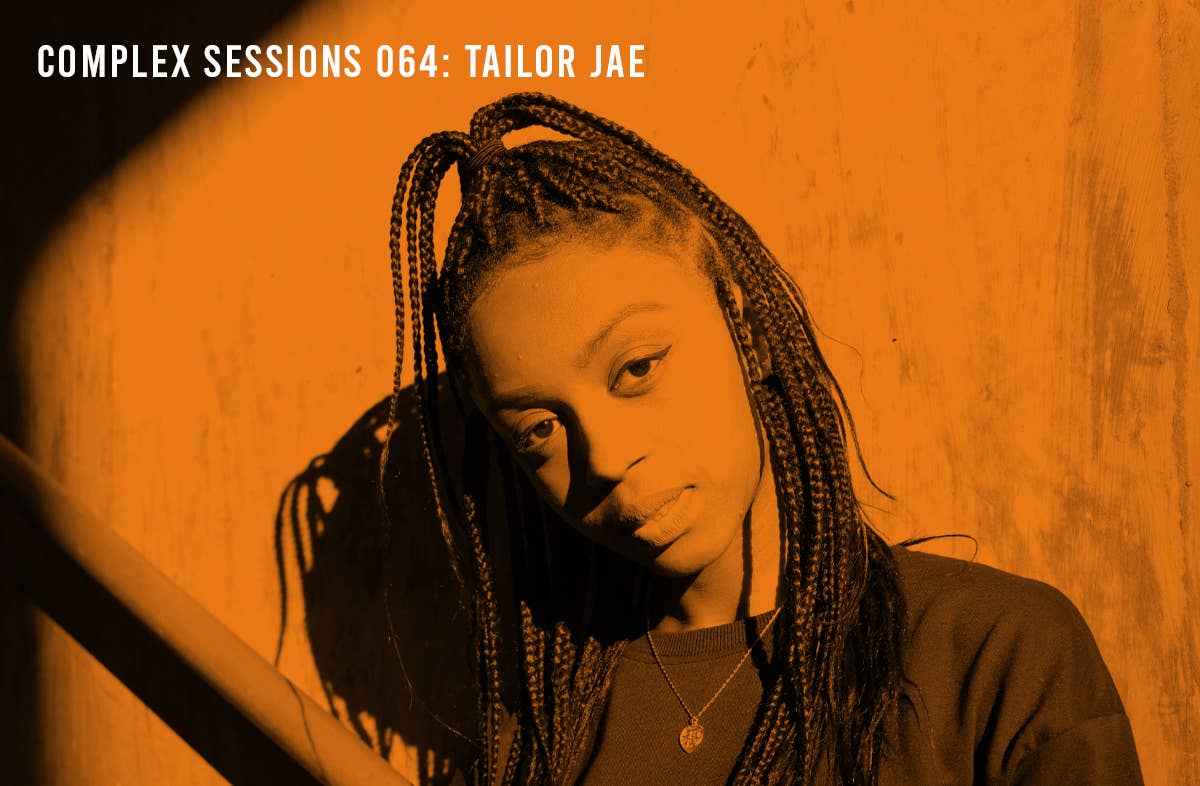 Complex Original
Image via Complex Original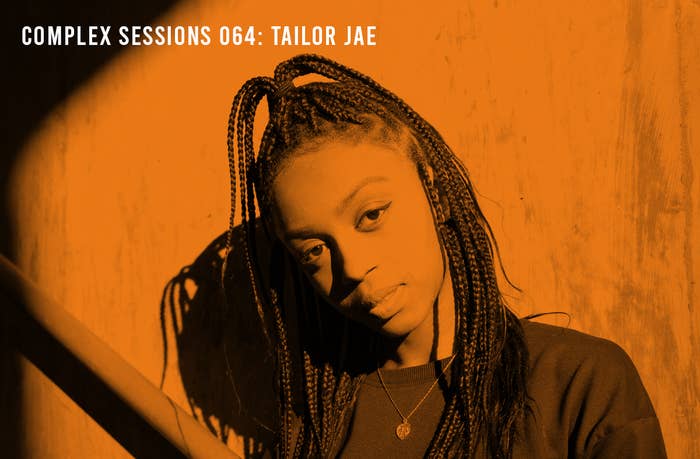 Tailor Jae is East London through and through; a relentless enthusiast of all things sound system, from garage and bassline to jungle, grime and all sorts of amorphous sounds stacked with bass and indebted to the hardcore continuum—all of it feeding into both her DJ sets and her own productions. She's spoken in the past about having a grime MC for an older brother, and was largely left to her own devices when it came to discovering her own musical identity.
Channel U, Limewire and '90s dance classics formed the bedrock of Tailor Jae's tastes and by the late 2010s, she was already finding her identity as a selector and proving her mettle to the world. She name-checks a 2018 El-B club night as a formative experience in that regard and in the very same year she won a competition to secure herself a set at XOYO. A year later and she was on every one-to-watch list with a record coming out on LCY's SZNS7N with Trace.
As for 2022, Tailor Jae's schedule is hotting up nicely. Tomorrow (Feb. 25), she's off to Patterns in Brighton for the Bacchus night alongside North London via Leeds DJ/producer Bakey, and then next month she's hitting Printworks as part of AVA Festival London for a massive line-up that includes George FitzGerald, Maribou State, Mala B2B Kode9, Roman Flügel, Jaguar, Fauzia and many more. Ahead of all of that, we hit her up for a multi-genre masterclass in bassweight pressure for the latest edition of Complex Sessions. Press play below, and enjoy.
---
Tell us a bit about your selections in this mix.
I spent days trying to think of what kind of mix to do. I had a few different lists of tracks I wanted to use, tried different versions, and it just wasn't working out. I got really stressed out, so I decided to just play live for a bit and pick random tracks from my USB [laughs]. As usual, there's a bit of everything in here; 127 – 160BPM.
What was the one track you absolutely had to include?
ZJ's "Press Trigga". It's pretty exclusive at the moment—from my mate, Zac, who is a sick producer from Manchester. I think the track set off the mix perfectly.
Any tracks that narrowly missed the cut?
Ryan M Hughes' "Murder Them", featuring Warrior Queen. It wasn't on my USB at the time and after I remembered, I couldn't quite figure out where to fit it in. Wicked track, and should be out soon. Look out for it.
What's the first single or album you ever bought?
I actually don't recall, but it was likely something by Calvin Harris. I was a big fan in my younger days.
What's the last physical record you bought?
DnD's Pick Me Up (The Remixes), I think.
What do you want to see happen musically over the next 12 months?
On a personal level, for myself, I guess just taking more trips to play away from London. I love London, but I'd definitely like to start exploring new scenes outside of London and the UK, and see where my sets resonate. I just want to connect with new audiences.
What trend or scene absolutely needs to die right now?
The whole music scene needs to die, to be honest. And be reborn [laughs]. It's a mess! Let's bring back the soul into music; let's bring back the thinking for ourselves and not waiting for platforms to tell us what's cool, who's cool; let's create art for art's sake and stop trying to put everything in boxes. Let's celebrate talent instead of social media counts… Big ask, I know. 
Tracklist: 
1. ZJ – Press Trigga
2. Doug Willis & Joey Negro – Dougswana (Audiowhores Beats)
3. DJ Polo x NKC – Hammer Head
4. Roska – Count Me Out Fam
5. El-B x Roxy – Getting Down
6. Ida Dillan – Project Nu
7. Lyka – Crosstalk
8. Denham Audio – Colt Turbo
9. Flowdan – Horror Show Style (Yoosee Dub)
10. Akul – Warmin Up
11. Coco Bryce – Change Of Heart (Sam Binga Slow Rmx)
12. Epoch – OK
13. Sirus – Grouch
14. Corporal F – Gunman
15. Hypho – Unkown Times
16. Wascal – Think Again
17. K-Lone – Softie
18. Parts Project – Defense
19. Dust – Jah Deux
20. Tik x Borrow – Badda
21. Fench – Grill Pon Dem
22. Ternion Sound x Vandull – Watch
23. Notion – Jack & Play
24. DJ Purpur x Giuseppe – Chunky Sneakers
25. Mani Festo – Night Drive
26. A Fruit – The Party Is Inside (Instrumental)
27. DJ Pop Shuv – Feel Real
28. Cimm – You Fooled Me Once
29. Arma – Wray & Ting