Complex Sessions 063: TeeDee
A testament to what can be down when social media, particularly TikTok, is harnessed correctly, TeeDee's career has skyrocketed in the past 12 months.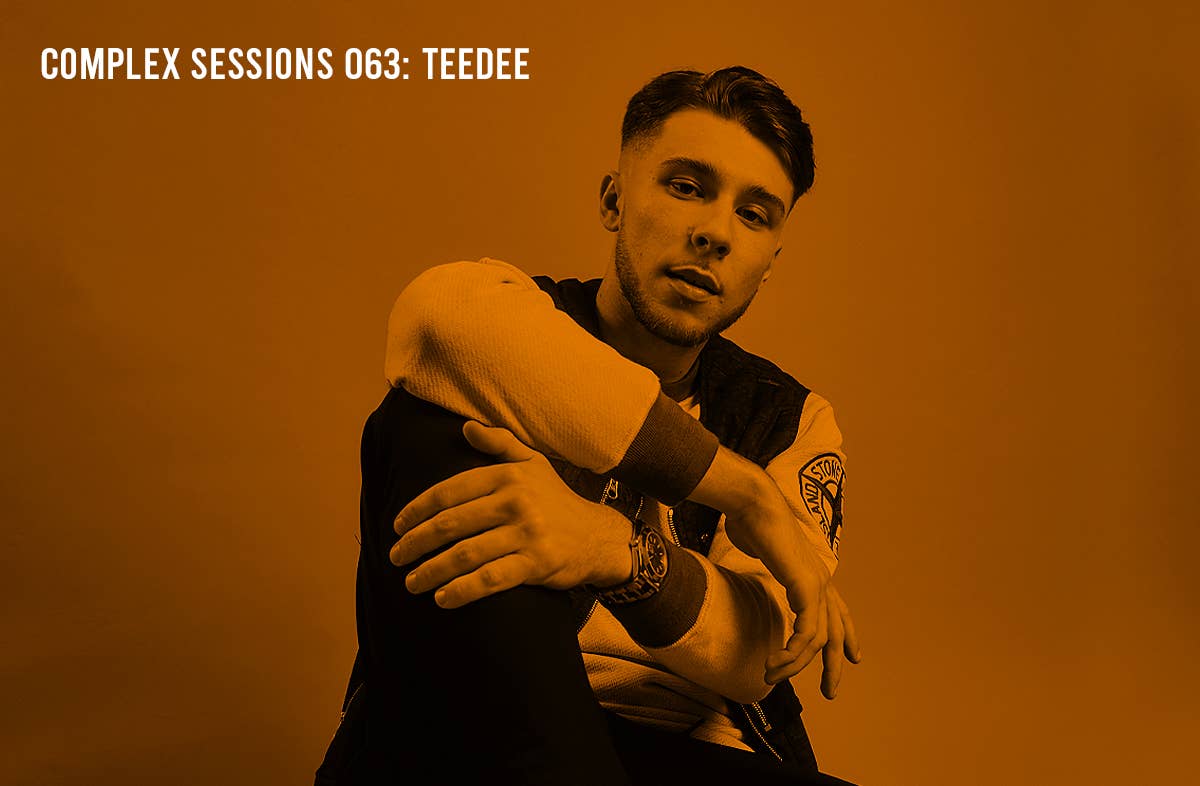 Complex Original
Image via Complex Original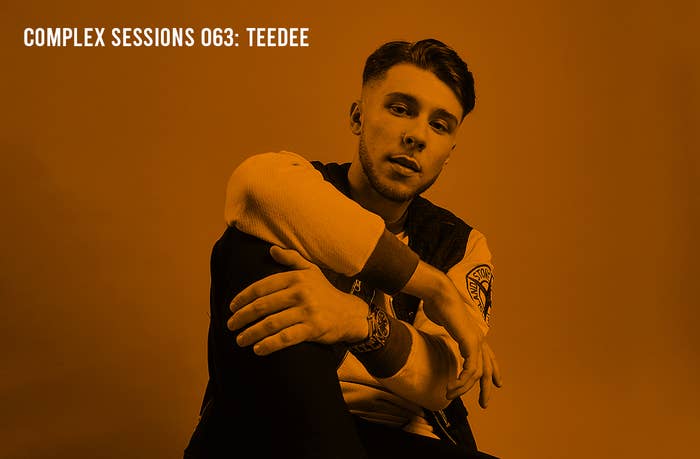 Now more than ever, it's essential for young artists to have a tight grip on their social media game. Sheffield-born TeeDee knows that more than most and his TikToks—originally created to show more of his personality to his fanbase—have since evolved to given an insight into his creative process, stripping away the mystery and clueing fans into what it really means to be a producer. 
A testament to what can be down when social media, particularly TikTok, is harnessed correctly, TeeDee's career has skyrocketed in the past 12 months. Ultimately, TeeDee is a product of his hometown and the local bassline scene, but his earliest inspirations as producer came from two parallel worlds. Inspired by Drake and 50 Cent on one side of the Atlantic and more local heroes like Toddla T, T2 and Essex icon DJ EZ, he first started out making 'type beats' with close ally Tom Makes Beats, dabbling in Afroswing, drill, rap and the like. After the 'How To Make A Tom Zanetti Beat' video went viral and he connected with the man himself, the overlapping worlds of house music, garage and bassline drew him back in.
Nowadays, TeeDee's sound is predominantly four-to-the-floor, but the influence of Afrobeats, dancehall and rap still find their way into his productions and DJ sets. We called on the multi-talented producer/DJ to get a mix of bassy house music, deep house and a bit of bassline/4x4 pressure for the latest Complex Sessions. Press play below, and enjoy.
---
Tell us a bit about your selections in this mix.
I kept this mix a bit open, to be honest. I wanted it to be a representation of where I get my inspiration from, where I've come from, and my favourite picks. I started off the mix on a slower house vibe, featuring some of my most recent unreleased tracks, and then transitioned into some house tracks that inspired me to make music—for example: Disclosure's "White Noise", "Darlin" by Tom Zanetti, and Silky's "Wanna Be". I then transitioned into a couple of my favourite, newer dance songs, such as Navos' "Believe Me" and Ewan McVicar's "Tell Me Something Good". Then, towards the end of the mix, I went into some of the biggest garage and dance hits that I believe helped shape the sound today, and finished off with some old-school bassline/4x4. I did that because bassline is what I grew up listening to as a kid, so it would be rude not to include that sound as it helped me get to where I am right now.
What was the one track you absolutely had to include?
"Show Me Love" by Robin S. I remember this playing everywhere when I was younger and it brings back the most memories of me as a kid. I honestly believe it's the most influential dance song to ever be released; it changed dance music forever. Even now, in certain records, you can still hear the sound.
Any tracks that narrowly missed the cut?
Yeah. I've got a serious serious banger in the locker with a familiar rapper that people are gagging to be released; I would've loved to have put it in the mix, but I think I would've gotten in trouble with my label if I featured it [laughs].
What's the first single or album you ever bought?
The first album I ever physically bought was Ministry Of Sound's Sound Of Bassline Vol. 1. I actually remember going into HMV with my dad to go and buy it and then we had it on repeat in the car until Vol. 2 was released! We did this every time a new volume came out. 
What's the last physical record you bought?
I think the last physical record I bought was Drake's Take Care album. After that, I just ended up getting an iPod and got my dad put all my tunes on there. But, to be fair, I recently went into RCA and they helped me start off my vinyl collection by gifting me with Aitch, SZA, Travis Scott and few more artists' albums which was kind of them.
What do you want to see happen musically over the next 12 months?
I really would like to see a resurgence of house, but in a way it's never been seen before. I am personally going to dedicate my time and career to push this by getting artists that you would never conventionally see on house records on them. I think that house will have a big wave this year nevertheless, but I want to see a new sound being introduced to market that would bring rap music fans to the scene.
What trend or scene absolutely needs to die right now?
I'd say a trend that definitely needs to die is the island boy trend [laughs]. I don't need to say any more on that.
Tracklist: 

1. TeeDee - Taking Over
2. TeeDee - The Reason
3. Cloone - Separated
4. Disclosure - White Noise
5. Whtkd - Say To Me
6. Silky - Wanna Be
7. TeeDee - Asian Mashup
8. Tom Zanetti - Darlin
9. Tom Zanetti - Didn't know
10. Ewan Mcvicor - Tell Me something
11. Noizu - Summer '91
12. Navos - Believe Me
13. Robin S - Show Me Love
14. TeeDee - Love Me
15. Artful Dodger - Movin' Too Fast
16. Meleka - Go (Crazy Cousins Remix)
17. Egypt - In The Morning
18. H 'Two' O - What's It Gonna Be
19. Flirtations - Time (TnG Mix)
20. DND - Down For You
21. T2 - Heartbroken
22. Ts7 - Touch Me
23. T2 - Why
23. Monsta Boy - Sorry
25. Burgaboy - I Can Love You