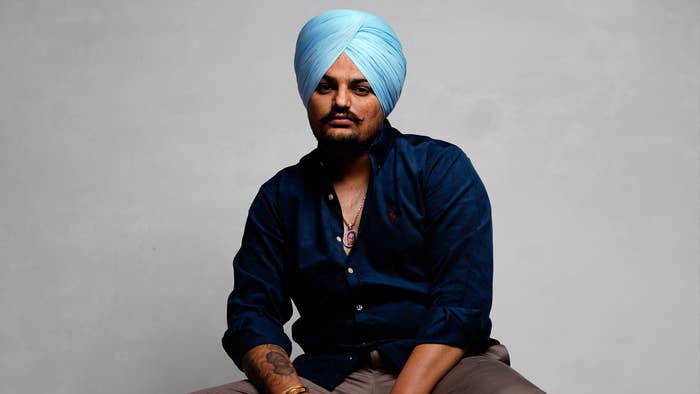 The international hip-hop community is reeling today from the news that Brampton-based Punjabi recording artist and singer Sidhu Moose Wala, 28, was gunned down in the Jawaharke village of Mansa district in India.
Punjab police have confirmed that Wala, who came to Canada in 2016 on a student visa and began recording music, died while being taken to hospital just two days after the government withdrew protection of "two gunmen," according to reports in the Indian press. 
Wala was allegedly travelling to his home village of Moosa when 30 rounds were fired into his vehicle, which also carried two other individuals. All three were taken to hospital where Wala, born Shubhdeep Singh Sidhu, was pronounced dead. 
The Times of India reports how Wala, who had joined Congress in India and "unsuccessfully contested elections from Mansa constituency" was among 424 other politicians whose security had been withdrawn the day before. Chief Minister of Punjab Bhagwant Mann offered thoughts and prayers along with a promise of action. "Nobody involved will be spared," he wrote on Twitter. 
Wala began his career writing lyrics while studying to be an electrical engineer in India, but didn't truly break onto the scene until his 2017 collaboration "So High" with Toronto-based Byg Byrd. Wala was also proud of his Brampton roots. He released a track in 2019 called "B Town," which was a nod to the community that shaped his time in Canada. The song, which, like much of his music, was written primarily in his native tongue.
His music was immensely popular, especially in the Punjabi diaspora, with several songs landing on the Billboard Canadian 100 charts.
Some of Wala's tracks, including last summer's "G Sh*t," feature references to gun violence, and as theToronto Starnotes, a number of his scheduled Canadian performances were canceled due to predicted safety risks. Earlier this week, ticket sales for his performance at Vancouver's Pacific Coliseum—a stop on his North American tour—were put on hold after the venue decided it needed to seek the advice of the Vancouver police department. A spokesperson for the Pacific National Exhibition told the Star that due to incidents at past Wala shows—a stabbing at a Surrey concert and gunshots at a Calgary event—"more fulsome conversations" were needed with security stakeholders.
Several artists have been mourning the rapper's death on social media. Among them was fellow Canadian-Indian hitmaker Nav, who took to his Instagram stories to share a screenshot of a recent WhatsApp chat with Wala. The convo appears to be about a potential collaboration between the two.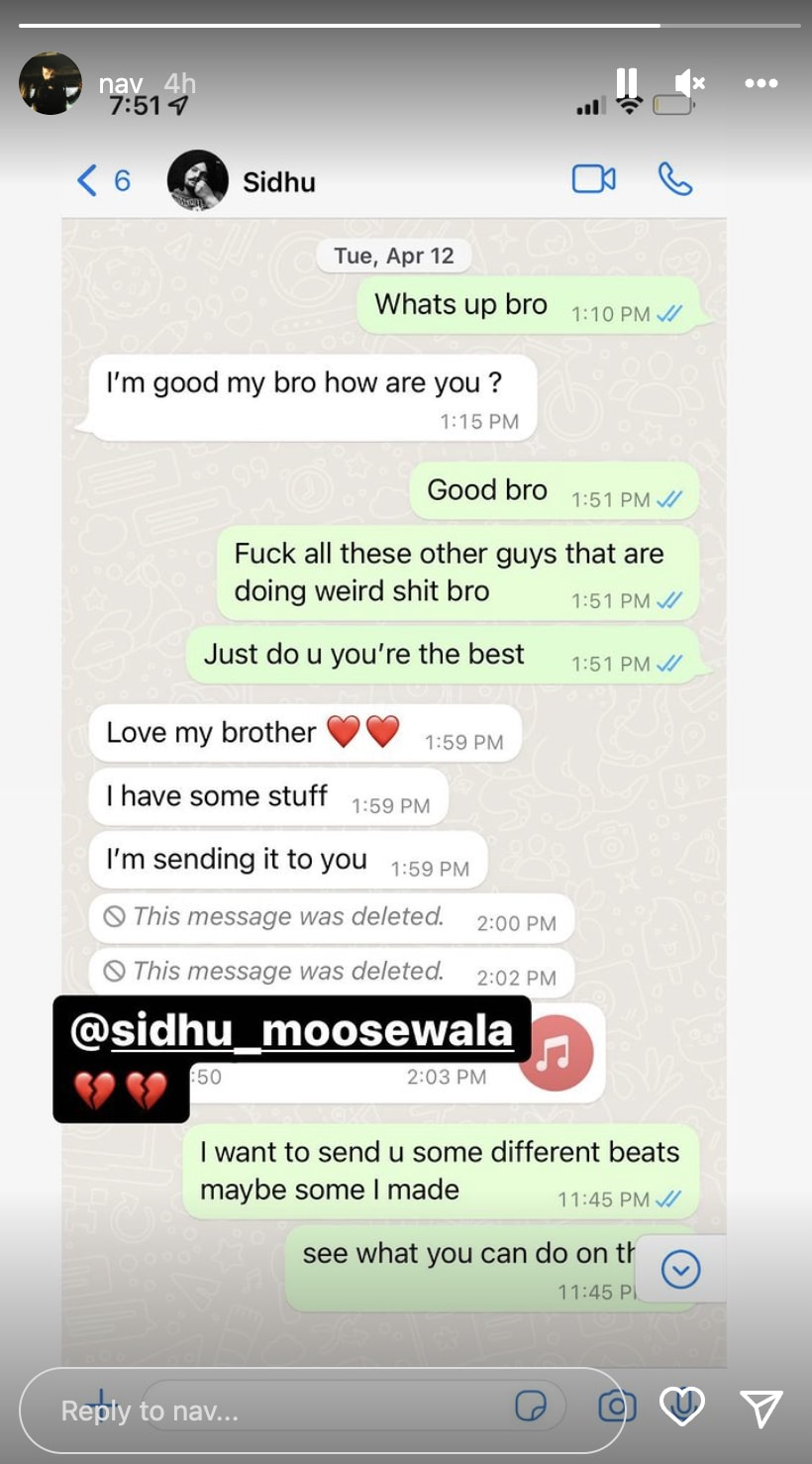 Drake also paid tribute to the rapper on his IG stories, sharing a photo of him with the caption "RIP MOOSE."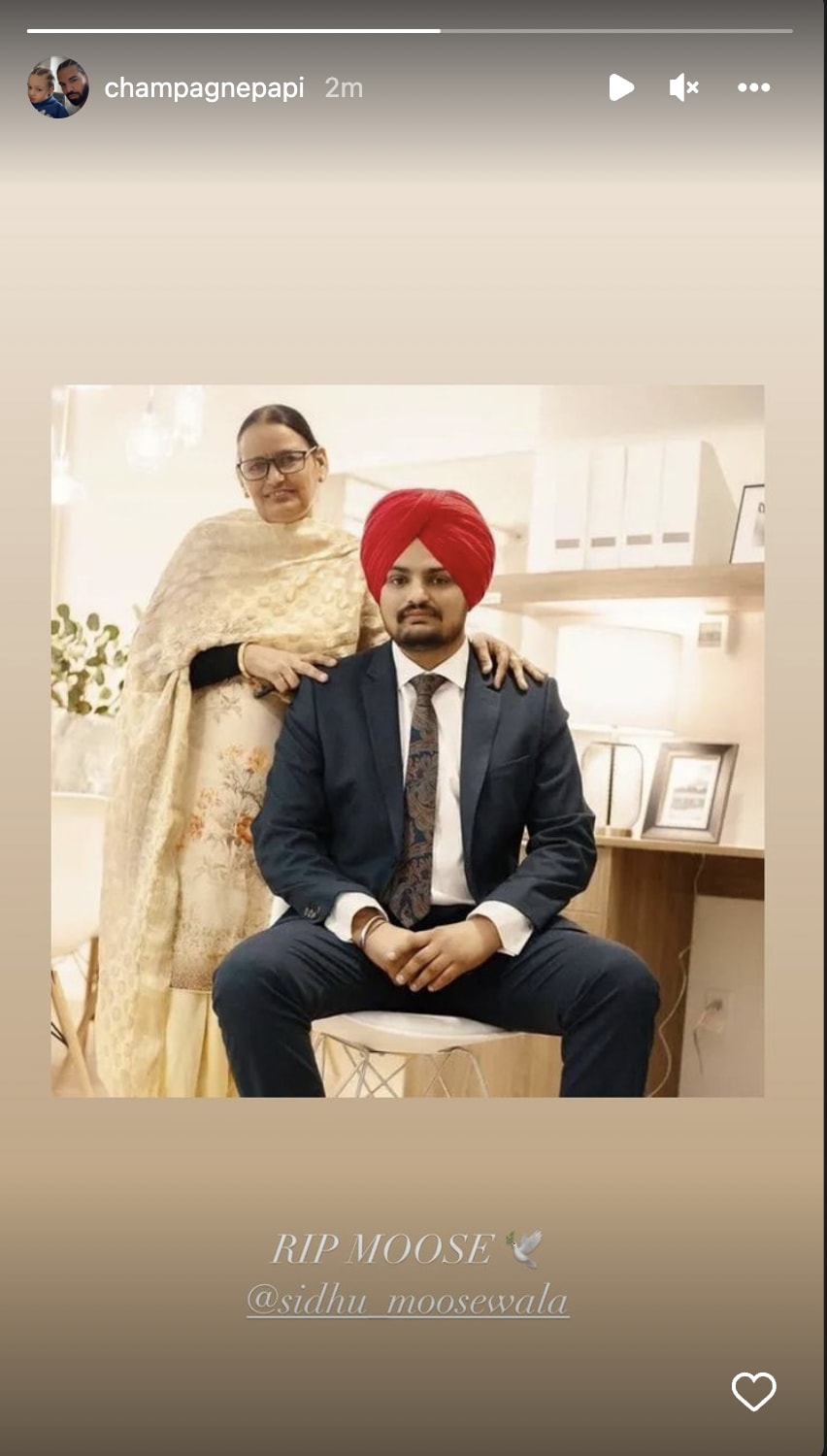 Wala's most recent EP, No Name, dropped just last month, and once again captured Canadian attention with the popular blend of rap and bhangra. It landed at No. 73 on the Billboard Canadian Albums charts after its release.