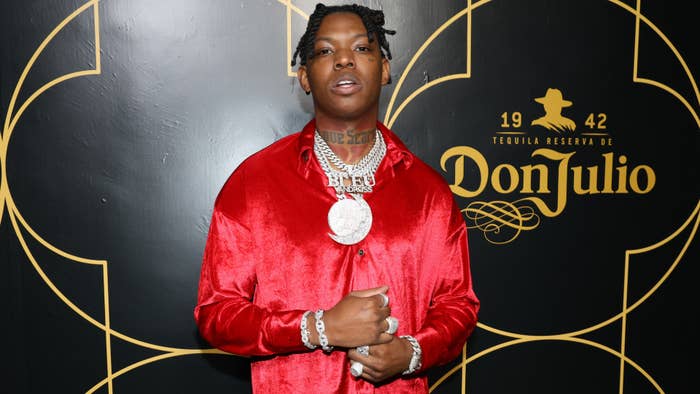 Yung Bleu has issued an apology to his wife on Twitter, following cheating allegations.
In the since-deleted tweet, the Alabama artist wrote, "I would like to publicly apologize to my wife. I will never get on the internet and bash you no matter what you say out of hurt. You're such a good woman. Solid. Rare. And I love and appreciate you."
He continued, not addressing his wife, Tiemeria's threats of divorce. "It's a lot that this industry brings. It's a fast life. And sometimes, as men, we fall short of what's right. But I'll never be stupid enough to lose what's best for me. I hope this message reaches you somehow. Giving everything else to God from here back to the music and enjoying the love of my fans on tour! Family over everything."
Bleu's apology comes after a woman claimed that he flew her out with the assumption that they would hook up. At first, Bleu said the woman, TikTok user @tenommmmm, was lying, but then confirmed he did indeed fly her out. He also denied cheating on Tiemeria because the girl he flew out smelled really bad.
"I let u be a tag along fa the day true. But U went back home in a Uber with hunger pains cuz you was loud and hygiene wasn't up to my standards," Bleu wrote. "Had a lil smell that engulfed the plane. Nails dirty, shoes 2 sizes to big with a lil dust on em. So yea." He added, "Ain't get no dick or no vibes tho."
His response came when Tiemeria slammed him on her Instagram Story.
"N***a stay tryna fly bitches out don't nobody wanna lick on that short ass dick y'all can have his desperate bitch ass big teeth ass bitch that hoe not lying on yo dirty ass bitch," she wrote in a post.
She then said that she needs "the best divorce lawyer in Georgia."