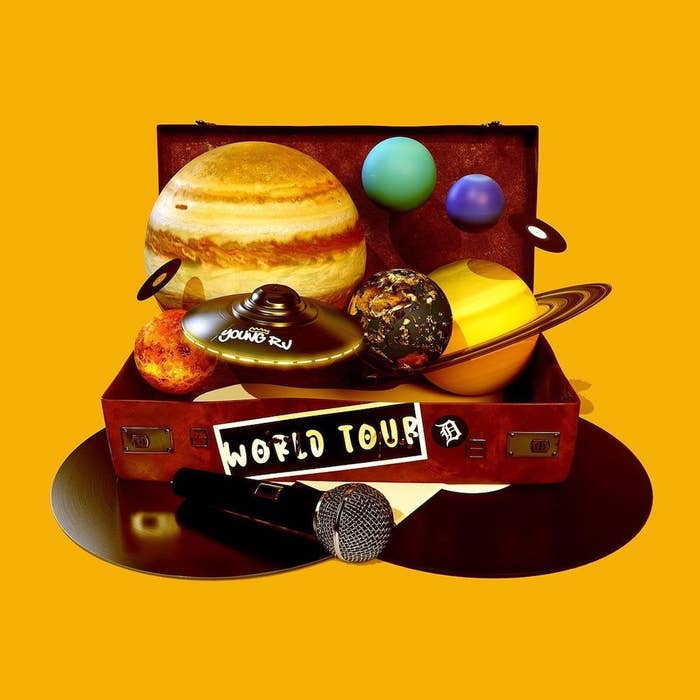 Young RJ has dropped off his third studio album, World Tour, featuring Pete Rock, Boldy James, Blu, and more.
The Detroit rapper and Slum Village protégé created the project in 2020 and 2021, at the height of the pandemic and when protests were sweeping the nation. "I missed being out there with the fans performing," he said in a statement. "It felt right to title [the album World Tour]."
While the upbeat title track with Rock introduces some optimism, Blu appearing on the album cut "Sign of the Times" and James on "Hands Up" speak to a time of civil unrest.
"There were so many things going on all over the world while recording, it was hard to focus," RJ said. "To take my mind away from the news of everything that was going on around me—capitol riots, missing family members, not being able to see them, etc. I put all my focus into being creative. All the emotions came out… [This album] captures everything I was dealing with (good and bad) between 2020 and 2021… it was therapy for me."
Stream World Tour below.