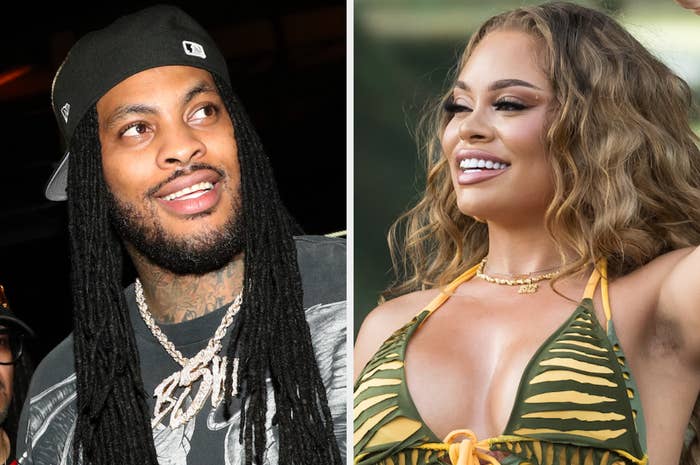 One of Waka Flocka Flame's fans was upset that Latto used his lyrics in her new song, "Issa Party" with Baby Drill.
"If I'm Waka Flocka my lawsuit was filed yesterday," X user @myfaultOG23 wrote, quote-tweeting a clip from Latto's music video.
Waka saw the tweet and responded. "Flattery at this highest…. never understood why rob these youngsters for showing us respect plus Lotto from Clayton County," also pointing out that they're both from the same area in Georgia.
Latto dropped the song and accompanying video late last week, which sees her and Baby Drill getting rowdy at a party. She raps on the chorus, "It's a party, it's a party, it's a party, ayy/I got shots for all the opps, it's a holiday/It's a party, it's a party, it's a party"—lyrics found in Waka's 2010 hit song, "Grove St. Party."
All three artists were also seen spending cash at the strip club over the weekend. And according to responses to the original X poster's tweet, Waka was present at the video shoot and greenlit Latto's use of his lyrics.