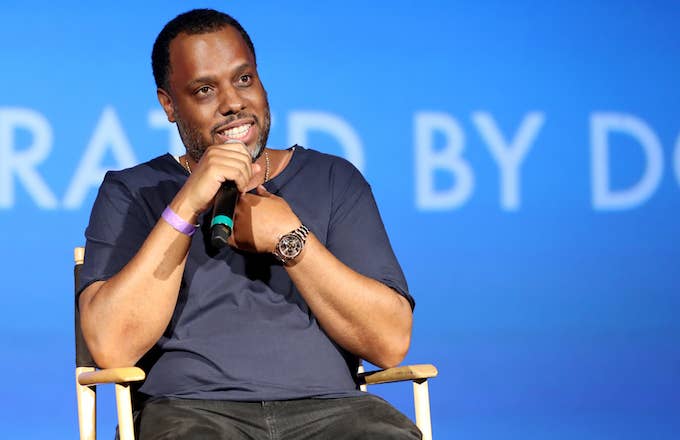 On the one-year anniversary of JAY-Z's thirteenth studio album 4:44 on Saturday, Tidal asked producer No I.D. to share his memories behind the album's creation.
While discussing the song "Legacy"—the album's last cut, barring the three Tidal bonus tracks—No I.D. revealed that the 10-song album was originally supposed to be seven songs long. "The irony of it all, right?" No I.D. told Tidal, likely referring to Kanye West's onslaught of seven-song albums.
No I.D. revealed that "Legacy" was probably the second or third record he and JAY-Z did together and that Hov "immediately said this would be the outro."
"But it just kept spilling over to more songs and [JAY-Z] loved Donny Hathaway—that's another sample off his playlist," No I.D. said, continuing, "Sometimes I think albums are so ambitious, they don't stand as bodies of work because you try to achieve so much and sometimes we need to do less. Say less. And I think this piece of music perfectly fit the concept of 'Legacy.' Between Donny's voice and the musicality when Jay says 'legacy,' we bringing it into the fact that legacy means old and young."
As for the tracks that became bonus songs? "I think we could cap the album at 10 songs and to be honest, the bonus songs ["Adnis," "Blue's Freestyle / We Family," and "MaNyfaCedGod"] are the ones that didn't make the cut. But we still felt strong enough to utilize him," No I.D. said.
He added, "It just shows where we are as artists. We know what we like; we know what we're doing. I wanna see where this album is at at the 10-year anniversary. I really believe it's gonna be like fine wine."