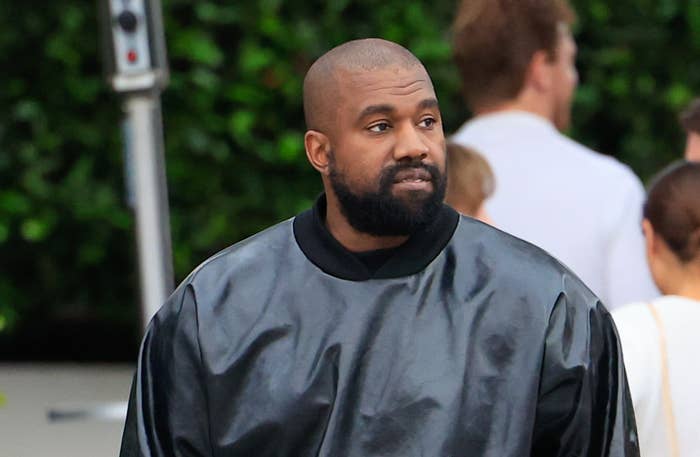 Kanye West has been hit with another lawsuit.
According to TMZ, photographer Michaela Efford is suing West for using her photo of Vogue contributing editor Gabriella Karefa-Johnson without Efford's permission. Ye posted the image to his Instagram back in October as he antagonized Karefa-Johnson online and in interviews.
Efford has alleged that West's use of her picture means she can't market or make money from it. Efford is pursuing unspecific damages in the lawsuit.
The largely one-sided beef between Kanye and Karefa-Johnson dates back to October, when Ye wore a "White Lives Matter" t-shirt at his YZY SZN 9 presentation. Karefa-Johnson shared her thoughts on the situation on her Instagram Stories, calling the phrasing on his shirt "pure violence."
He then took to his Instagram to insult her. He posted Efford's photo and incorrectly asserted that Gabriella Karefa-Johnson is "not a fashion person."
Ye is the subject of at least three other publicized lawsuits. One was filed by teachers from his Donda Academy school, another by a photographer who accuses him of throwing her phone, and the third lawsuit involves Gap.