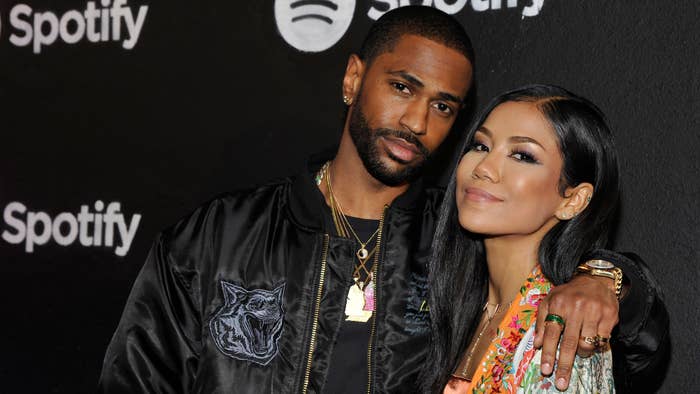 If there was any doubt that Big Sean and Jhené Aiko recently rekindled their romance, then the pair's Instagram Live session on Wednesday was confirmation.
During the session, as fans watched the two unabashedly flirt with one another, Sean told Aiko how good she looks, to which she replied, "Oh yeah? Why don't you marry me?" While she appeared to be kidding, Sean revealed that marriage is in the cards, and soon. "It's in the works," he said. "Don't even trip."
Earlier in the conversation, Aiko joked about being single and that her DMs are "wide open." Sean didn't love her commentary, instead becoming territorial and warning that he'd fight anyone who flirted with Aiko. She then asserted that she would never compete for him, saying she "never compete, only completes."
The couple's had a rocky, on-again-off-again relationship over the years. In March 2019, they officially confirmed their split, after having dated for three years. They reportedly ended things on good terms—and even when broken up, were still posting photos together and featuring on each other's songs. While they haven't outwardly said that they're back together, it's been assumed that they reunited over the holidays.