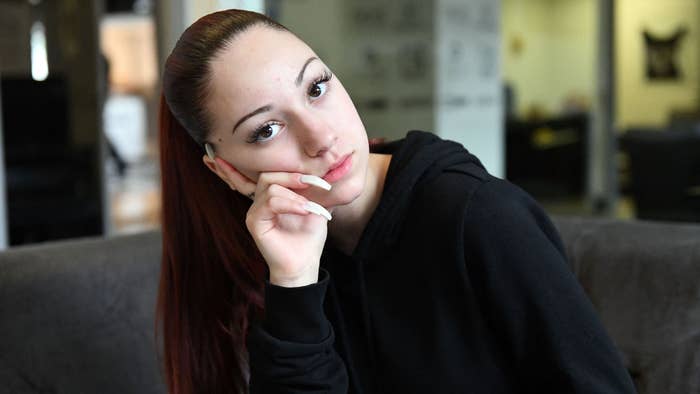 Bhad Bhabie has continued to expand her business now that she's turned 18.
In a new post on Instagram, the rapper says she made over $1 million on OnlyFans just six hours after she launched her account.
"Not bad for 6 hours," she wrote. "We broke the fuck out of that onlyfans record."
She also shared the same sentiments in a video on her TikTok, showing her total revenue was $1,092,762.63.
A Page Six source said Danielle Bregoli's account is set to bring in over $5 million in 24 hours.
On Thursday, she shared an IG video of her wearing lingerie as an announcement of her OnlyFans. "Saw your 6 million comments and now i'm answering your call. we breaking all the rules. ... See u biches there."
The rapper just turned 18 last week and chose to celebrate her March 26 milestone birthday by auctioning off her well-known "cash me outside" meme as an NFT. She did multiple drops over the course of the past week, which also included original artworks by a handful of creatives.