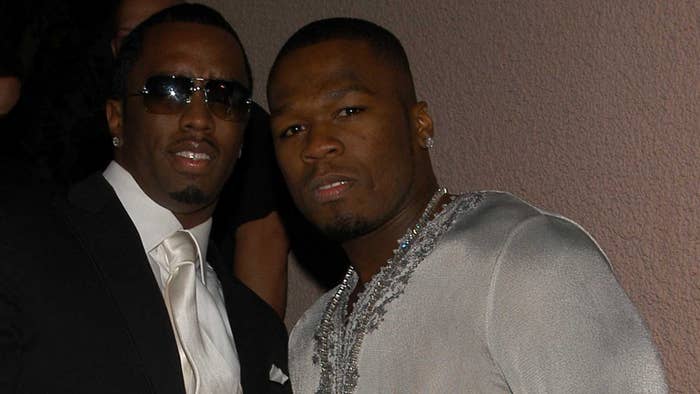 50 Cent is still on tour.
And his latest antics include some commentary on Diddy's legendary parties—and Fif is apparently not a fan.
"That's why I don't be going to them Puffy parties. Uh-uh. N***a hug you from the front and the back at the same time? Fuck you talkin' about? Look, if you into that, you into that," 50 said on stage. "I'm fine with it. To each his own. I'm just sayin' this ain't my motherfucking kind of party. It's uncomfortable. I think I belong in the girls bathroom when shit like that is going on."
Another stunt from 50 Cent's The Final Lap Tour recently saw him go viral. In late September, fans couldn't stop talking about a clip of him performing in Minnesota where he changed into three outfits within mere seconds.
At the beginning of the video, the 48-year-old is seen wearing a Givenchy button-up before the lights flash and he's wearing a Dolce & Gabana shirt. When the trick happens again, and he's wearing a second D&G shirt, before ultimately sporting a white tank top and white pants.
Similarly, at a show in early September, the rapper employed another visual trick where he changed his wardrobe in a cloud of smoke. When he first went in, he was wearing all-black, before emerging in an all-white fit.