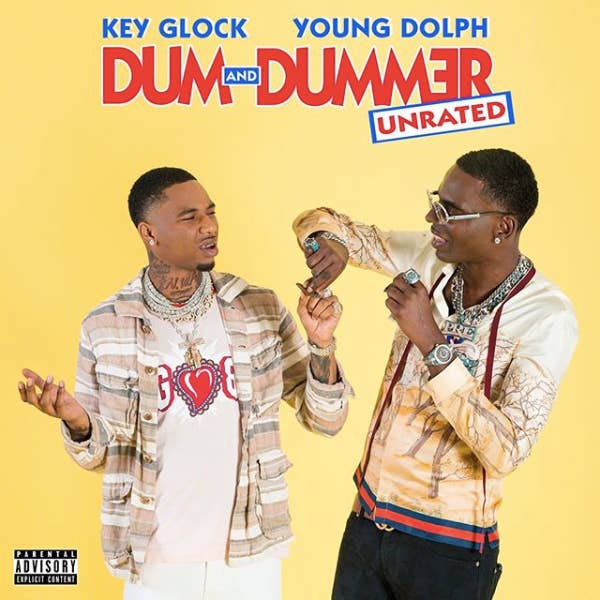 Earlier this month, Key Glock posted several videos of him destroying the windows of Young Dolph's luxury cars.
"Look what you made me do," Key Glock captioned the initial Instagram post.
The clips were pretty random and confusing at first, but as the days went by, fans became convinced it was all part of a publicity stunt for the rappers' joint mixtape Dum & Dummer.
Key Glock and Dolph confirmed the project last week, following the release of the tape's first single "Baby Joker."
Dum & Dummer spans 22 tracks and features a mix of solo cuts and collaborative records. Titles include "Blac Loccs," "Back to Back," "Juicy" by Dolph, and "Guess What?" by Key Glock.
You can stream the project now on Apple Music and Spotify.