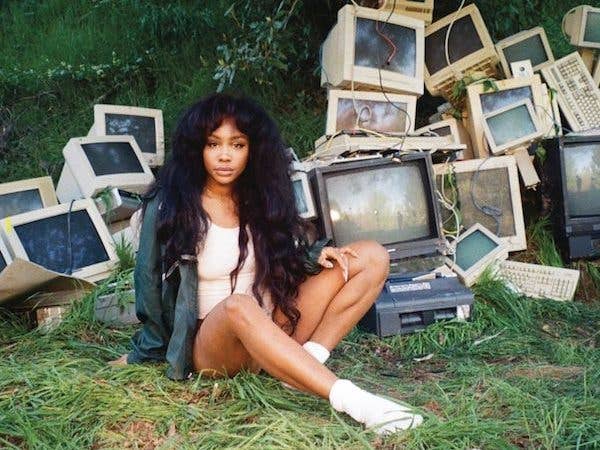 Due to several delays and a concerning tweet, many wondered if SZA's debut studio album would ever see the light of day. The TDE artist expressed her disappointment with the project's various pushbacks, and shocked fans by announcing her departure from music. Thankfully for us, SZA is still in the game. 
The 26-year-old St. Louis native has finally dropped her first album studio, CTRL, which arrived more than three years the singer's last EP release. TDE CEO Anthony "Top Dawg" Tiffith teased the album back in December, hinting that the long-awaited project would arrive sometime in 2017. The anticipation and excitement grew only a few weeks later, when SZA performed new music in NYC and officially dropped the album's lead single "Drew Barrymore." The song was followed by "Love Galore" featuring Travis Scott and "Broken Clocks."
Just days before CTRL dropped, SZA spoke to Complex about the creation of the album, as well as the meaning behind its title.
"It's about analog and being at a time where we were brought information more slowly," she said. "Control is a concept, you think about getting away from analog, control is an illusion, you try and force it."
CTRL is available now on iTunes and Apple Music. You can also stream it below via Spotify.