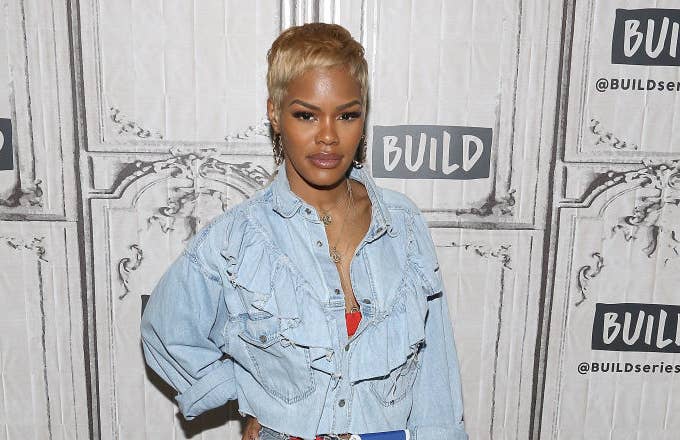 A lot has changed for Teyana Taylor within the last several years. Since dropping her 2014 debut album, VII, the multi-hyphenate artist has reached several milestones in both her professional and personal life—such as landing a number of television gigs as well as becoming a wife and a mother; however, other than an EP and a few singles, Teyana's music career has remained relatively quiet—that is, until now.
On Saturday morning, the singer-songwriter released K.T.S.E., her long-awaited and highly anticipated sophomore LP. The project marks the fifth consecutive Kanye West-produced album release, following Pusha-T's DAYTONA, Kanye's solo album Ye, Kanye and Kid Cudi's joint effort Kids See Ghosts, and Nas' Nasir.
Teyana has been teasing the album for a minute, and claimed it had been completed all the way back in January.
"The album is actually done," she told Oyster magazine, "just waiting on some minor tweaks and whatever last minute switches or edits and a green light from Kanye and should be good to go."
It wasn't until April that 'Ye confirmed the release of Teyana's album.
In the months following Kanye's announcement, fans received very little information about Teyana's project; however, just hours before it premiered at a Los Angeles listening party, the 27-year-old artist revealed the project would include an appearance by Lauryn Hill. (That Hill interlude didn't make the final cut, though.)
Once the K.T.S.E. listening session concluded, fans were eager to revisit the project on streaming services; however, it was nowhere to be found as of Friday evening—nearly 24 hours after it was scheduled to drop. 
As fans became increasingly impatient, G.O.O.D. Music president Pusha went to Twitter to reassure everyone the album was on the way.