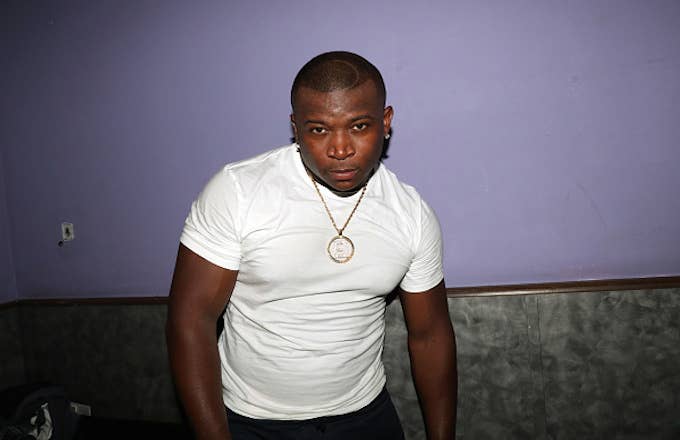 Thanks to holograms, today's audiences can enjoy live performances by some of greatest artists of the past. Late musicians like Michael Jackson, 2Pac, Ol' Dirty Bastard, and Eazy-E were each digitally resurrected via surprisingly simple technology—you can see the details here; however, not every artist who uses this practice is dead. Just look at the recent deal O.T. Genasis landed.
According to TMZ, the West Coast rapper has inked a $20,000 contract to headline a concert he doesn't have to show up for. The SoCal event will reportedly feature an O.T. hologram, while the real O.T. will be in Chicago, presumably alive and well. Though this concert feature is usually reserved for dead artists, you can't be completely mad at O.T.—it's probably the easiest $20,000 the rapper has ever made.
Sources told TMZ that O.T. made the deal with Vassal Benford, a well-known music mogul who owns the company creating the hologram image. Benford is also said to be in talks with Diplo for an upcoming hologram concert. 
The O.T. show will be held Feb. 18 at Orange County's Heat Ultra Lounge, where the rapper's hologram will perform a five-song set. TMZ obtained a preview of the hologram performing O.T.'s hit single "Cut It." Check it out below.