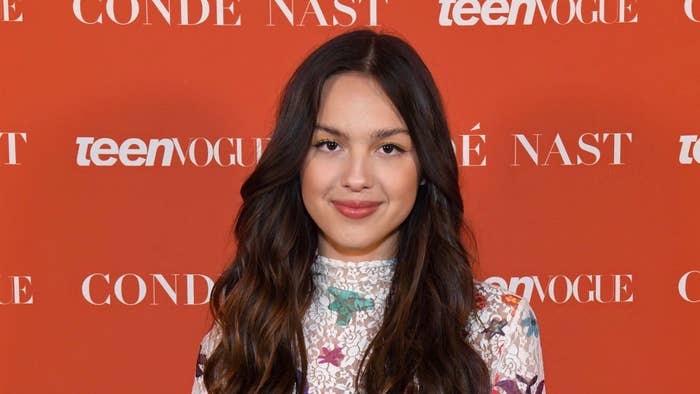 2021 was a banner year for Olivia Rodrigo—and it was thanks in large part to her breakout single "Drivers License."
On Saturday, the 18-year-old singer/actress celebrated the song's first anniversary by hosting an online viewing party for its official video. The Matthew Dillon Cohen-directed visual finds Rodrigo driving aimlessly around as she reflects on a past love. The video has since racked in more than 331 million YouTube views, and secured a Favorite Music Video nomination at the 2021 American Music Awards.
Rodrigo also shared a 27-second video she recorded shortly after writing Drivers License. The clip shows the singer in her living room, performing the song's first verse.
"Happy first birthday to the little song that changed my whole life," she wrote in the caption. "I made this video a day or two after I wrote 'Drivers License' in my living room (with a very squeaky sustain pedal lol). Crazy to think how quickly life changes. Thank u to everyone who has supported me so tenderly. Music is the most magical thing in the world."
"Drivers License" served as the lead single off Rodrigo's debut studio album, Sour. The chart-topping, record-breaking track has earned the artist multiple platinum certifications as well as a handful of 2022 Grammy nods, including Record of the Year and Song of the Year.