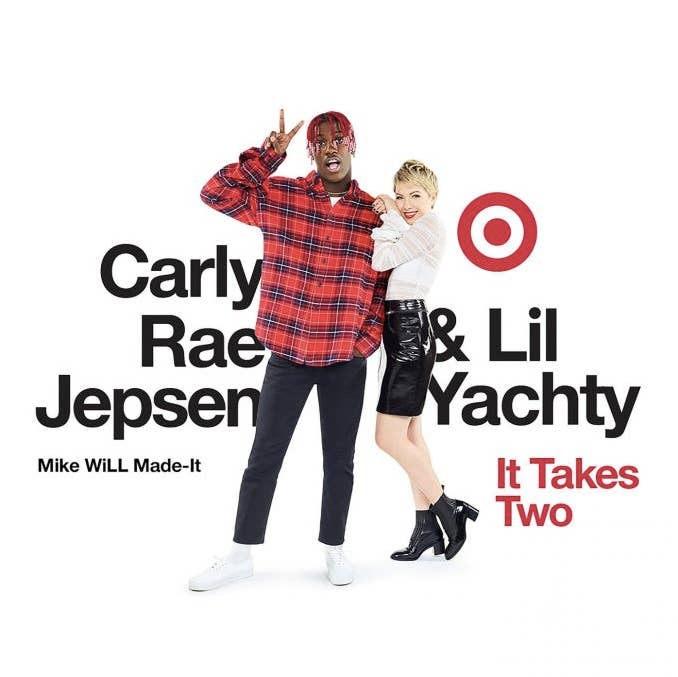 During an interview with Entertainment Weekly, Jepsen dished about the recording process, insisting she was intimidated by the project.
"You get some strange pitches in your lifetime, and this was definitely one of them," she said. "I got a late-night phone call from my A&R person, who was like, 'We're missing one verse, and they're wondering if you wouldn't mind writing a rap and coming in and recording it tonight?' I was like, 'Uh, you guys realize I don't rap, right? That sounds crazy.' It was one of the most intimidating moments of my career being in the room with Mike Will and Yachty and 16 other friends of theirs just partying. They're like, 'Alright, go perform your first-ever rap in front of actual professional rappers! There's nothing more terrifying than that."
The song is available now on iTunes. The Target commercial will debut during the Grammy Awards this Sunday.