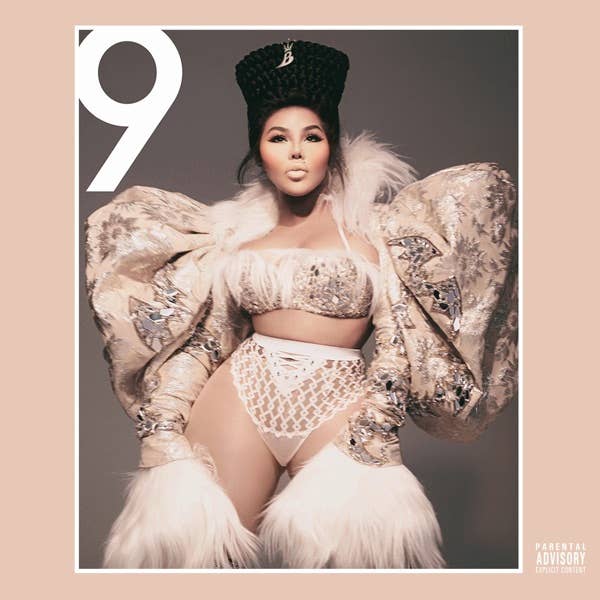 The wait for Lil' Kim's fifth studio album is finally over.
On Thursday night, Queen Bee released 9—her first full-length release since 2016's Lil Kim Season mixtape and first proper album since 2005's The Naked Truth. The Brooklyn-bred rapper teased the project during the recent reunion special for her VH1 reality series Girl's Cruise.
"… It's coming really, really soon," Kim said about 9. "That's why I've been like, doing a lot of little promotional things. I will tell you this, I recorded so many songs, I have a part one and a part two."
The first instalmment of 9 includes the previously released singles "Go Awff," "Found You" with O.T. Genasis and City Girls, and the recently released "Pray for Me" with Rick Ross and Musiq Soulchild. 
There's currently no word on when part two will arrive.
While we wait for more info on the second installment, you can stream part one of 9 on Apple Music and Spotify.