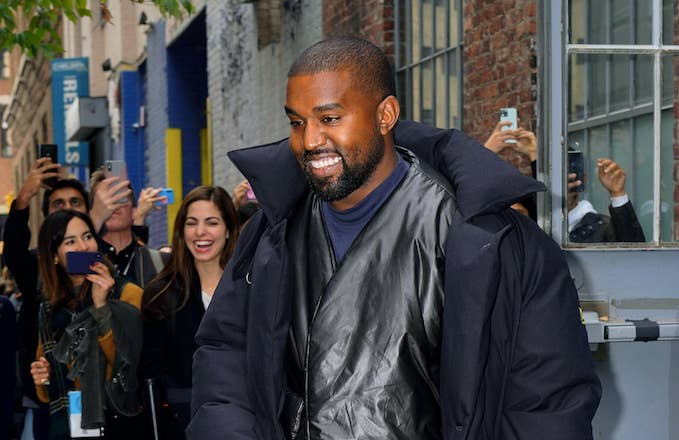 It appears Kanye West spent his Friday morning in a Houston jail. But it wasn't because he was in legal trouble.
According to TMZ, the rapper paid a visit to Harris County Jail, where he treated a group of inmates and staff to a private concert. Law enforcement sources told the outlet the show was mostly a surprise, as there were only a few people who helped organize it.
At this time, there aren't many details about what went down during Ye's performance; however, insiders say Kanye and his choir were at the facility for about two hours. He was also greeting and dapping up inmates.
West is in Houston this weekend for a special appearance at Joel Osteen's Lakewood Church. The mutli-hyphenate is scheduled to have a 15-20 minute conversation with Osteen during the 11 a.m. Sunday service. Yeezy and his choir will return to the megachurch that evening for a performance during the 7 o'clock service.
"Joel is still putting his questions together, but he will talk about West's journey to his faith," Donald Iloff, Jr., a representative for the Lakewood Church told the Chronicle. He went on to add, "Kanye and Joel are friends. He's been wanting to come out for some time and it just worked out for this weekend."
Kanye has spent the last several months hosting his Sunday Service series in cities and towns across the country. The 42-year-old artist has been very vocal about his renewed commitment to Christianity, and recently released a gospel rap album called Jesus Is King. Ye is expected to drop a follow-up project, Jesus Is Born, on Christmas day.