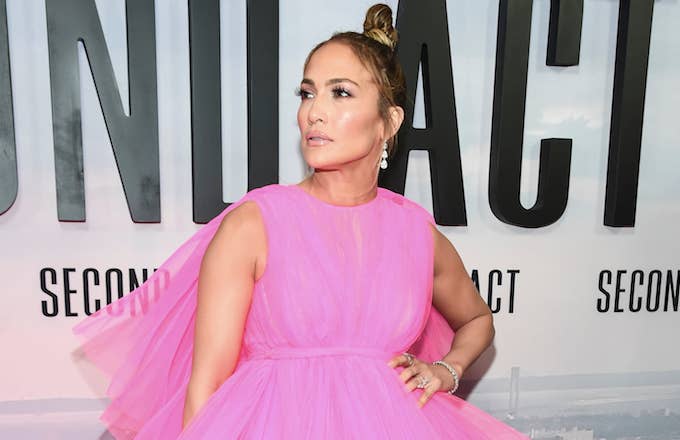 This year's Grammys will include a special performance in honor of Motown's 60th anniversary. And who did organizers tap to headline this celebration of black excellence? Jennifer Lopez.
Rap-Up shared the news Tuesday afternoon, just days before the 61st Grammy Awards go down in Los Angeles. Though she's no stranger to the Grammy's stage, many people have expressed confusion over JLo's involvement in the Motown tribute. Yes, she's one of the world's biggest entertainers, but she's not exactly the first artist you think of when hear "Motown"—a record label that was home to legendary black acts like The Jackson 5, The Supremes, The Temptations, Marvin Gaye, and Stevie Wonder. Twitter users questioned why the Grammys didn't select an artist who was directly connected to the iconic imprint, or an artist who is known for his/her jazz, funk, and soul work, or an artist who is, I don't know, black maybe?
There are plenty of questions surrounding this Motown tribute, like whether Lopez will handle it solo and if it'll be some kind of medley. We'll just have to tune into Sunday's broadcast to find out.
The 2019 Grammys will air this Sunday at 8 p.m. on CBS.