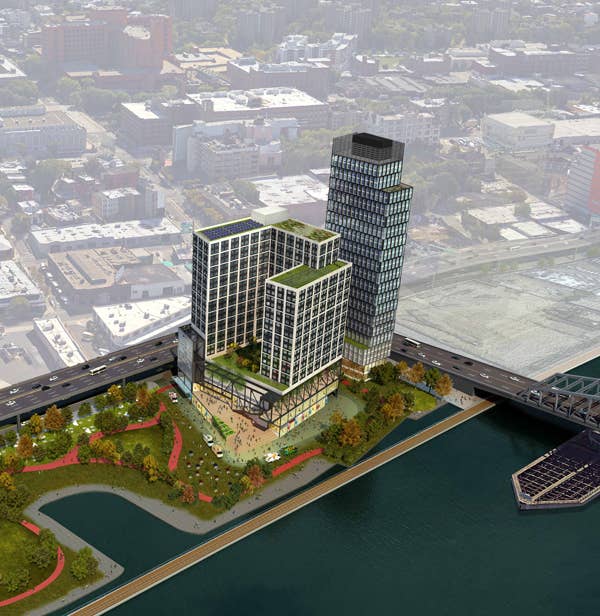 The Universal Hip-Hop Museum is coming to NYC.
According to DNAinfo, the city recently revealed its plan to construct a mega-development complex in long-vacant site in the South Bronx. The space will include a multiplex theater, a food and beverage hall, an education space, and the Universal Hip-Hop Museum's first brick-and-mortar.
"The Universal Hip-Hop Museum may be the single most important project for the preservation of hip-hop culture," UHHM chairman Kurtis Blow said. "This new cultural institution will be a great new tourism destination for NYC and the Bronx. What a great day for hip-hop!"
The museum organization was formed about four years ago with the goal to celebrate the pioneers of hip-hop and showcase their contributions through music, dance, art, and fashion. UHHM Executive Director Rocky Bucano said the museum will offer entertainment and education through the use of technology provided by Microsoft, Google, and more.
"[The museum will be] home for the world's most popular art form, hip-hop culture... bringing hip-hop back to the Bronx where it originated from," Bucano said. "It's gonna be a complete history of hip-hop."
The site, which will be located on a tract of land along the Harlem River, will be known as Bronx Point. The project will also include a public green space, an outdoor stage, and up to 1,045 units of permanent affordable housing. The first phase of construction is expected to be complete by 2022.