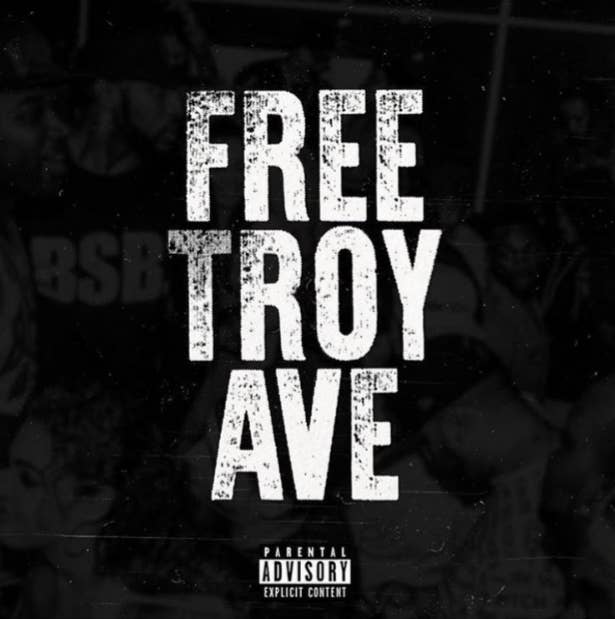 Troy Ave may be facing some serious legal troubles, but that clearly hasn't stopped him from delivering new music. Just days after debuting a track titled "Chuck Norris (Hoes N Gangstas)," the Brooklyn-based rapper came through with his anticipated mixtape Monday—less than two weeks after he was arrested for attempted murder.
The project was reportedly finished before the deadly events that took place last month; however, after Troy Ave was locked up for his involvement in a shootout at the Irving Plaza, which left three people wounded and one dead, he decided to change the mixtape's name from Real Vs. Fake to the more fitting Free Troy Ave.
The 12-track project begins with a "Troy Ave Speaks" freestyle, in which he declares his innocence and how the ordeal has changed him: "It ain't the end of Troy Ave, not at all, this is just the beginning/ I'm innocent/ Unless they charging me with being real from the very beginning/ I'm innocent."
The MC, who has released a mixtape every year since 2009, has not pleaded guilty to any of the charges brought up against him, including possession of a firearm and reckless endangerment. Police say surveillance cameras show Troy Ave participating in the shootout, which took place backstage at a T.I. show in NYC. Police also discovered a gun in the rapper's vehicle, as well as bullets that matched those used in the shooting. He currently remains behind bars.
Listen to Free Troy Ave below.