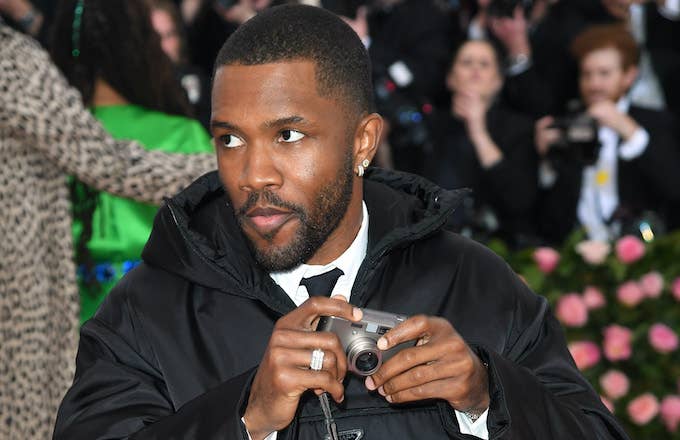 Frank Ocean has responded to criticisms of his inaugural PrEP+ night club party in NYC. The invite-only event, which went down Thursday night in NYC, was described as "an homage to what could have been of the 1980s NYC club scene if the drug PrEP ... had been invented in that era." PrEP—short for pre-exposure prophylaxis—is a once-daily pill that drastically reduces the chances of HIV infection and is prescribed to groups who are at high-risk of contracting the disease.
Those who attended the event were quick to express their disappointment, claiming the party was underwhelming, too exclusive, and failed to celebrate or uplift the queer community. 
Frank responded to the criticism via Tumblr on Friday, explaining the inspiration behind the event and his intention to spread awareness about the anti-HIV drug.
"A couple days before we threw the party, I was discussing this subject with my team and one of the architects I work with thought that PrEP as a drug had reached '100% saturation' so far as awareness," he wrote. "I thought he was dead wrong so I asked a friend (who I won't name haha) if he knew what PrEP was and his response was 'isn't that some type of viagra or something'. My ex who I was with for several years didn't know about it when we first met at a gay club in LA. Awareness isn't always what we'd hope it would be."
He also denied claims that the event was funded by Gilead Sciences, the manufacturers of PrEP.
Read Ocean's full response below.
Not funded by Gilead Sciences
This story will be updated.