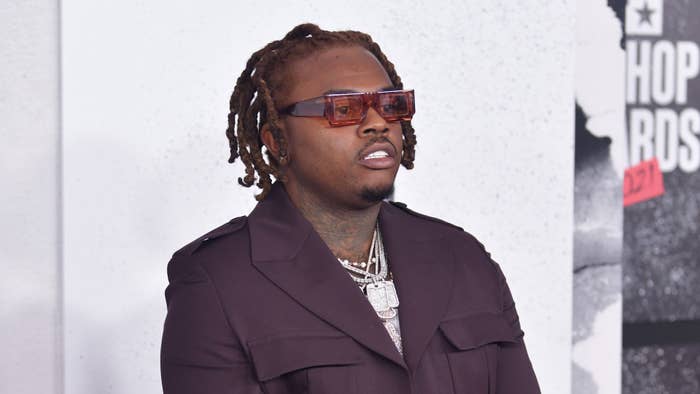 It seems Gunna's flirtatious comments didn't scare off Chlöe Bailey.
The YSL rapper was spotted with the singer-songwriter during the Hawks vs. Mavericks game in Atlanta on Thursday night. The two were photographed sitting court-side with a small table in-between them, leading some fans to believe they arrived together and were on a possible date.
The sighting comes one month after Gunna took to Instagram to seemingly shoot his shot with Chlöe. The 28-year-old artist posted a still from Chlöe's sultry performance at 2021 Video Music Awards, when she licked her mic while singing her first solo song, "Have Mercy."
"It's the [tongue emoji] for me," Gunna wrote.
Chlöe has yet to publicly respond to Gunna's thirsty compliment, but addressed the show-stopping moment just days after it aired. 
"I swear I didn't even know I licked the mic til after I watched the performance back," she wrote.
The images from Thursday's game has set off a series of questions from the artists' respective fans: Did they attend the event together or was it just a coincidence? If it was a date, who invited who? And was the outing strictly friendly or perhaps something more?
As fans hold their collective breath for answers, you can read some of the reactions below.