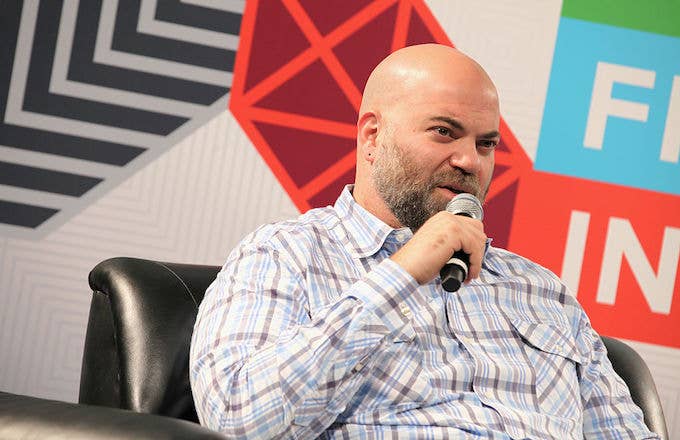 Def Jam has a new CEO. On Wednesday, Variety confirmed Eminem's longtime manager Paul Rosenberg will step into the top executive position in early 2018.
Though he's mostly behind the scenes, Rosenberg has become one of the most powerful figures in hip-hop and the music industry as a whole. He's the co-founder and CEO of Shady Records/Goliath Artists Management, and has worked with heavy-hitters like 50 Cent, Cypress Hill, Action Bronson, Danny Brown, and, of course, Eminem.
Rosenberg's relationship with Marshall Mathers began two decades ago during the recording of the Slim Shady EP. Since then, Rosenberg (once an aspiring rapper himself, who went by the name Paul Bunyan) appeared in a number of skits on Eminem's albums, and has also executive produced several of Em's film projects, including 8 Mile.
In a 2013 interview with Billboard, Rosenberg opened up about his relationship with Em and how it became stronger after the rapper overcame substance abuse.
"There was a time during that period where I felt like I was sort of meeting him again for the first time. He came out of this like horrible spell and he just wasn't himself," Rosenberg explained. "But then as I got to know him again as he is now. It's been really great. It was hard to connect with him when he wasn't present. And now [that] he's present, he's a much better partner. I think his art's a lot better and we have a lot more fun doing it. Our relationship both professionally and as friends is stronger than ever."
According to Variety, Rosenberg will continue to manage Em after officially starting as Def Jam's CEO. The Detroit native will replace Steve Bartels, who has served as CEO since 2013. It's unclear if Bartels will continue working with the label after he leaves his post.