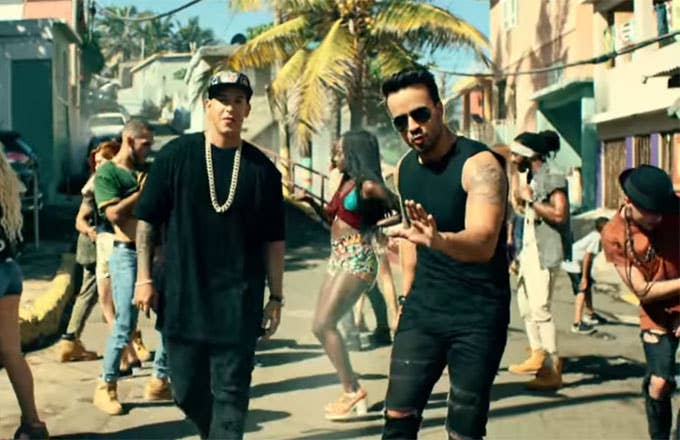 Sorry Mariah Carey fans: The "Despacito (Remix)" has tied one of the singer's biggest hits for most weeks at No. 1.
The news was announced Monday, after the Luis Fonsi, Daddy Yankee, and Justin Bieber track topped Billboard's Hot 100 chart for its 16th week. It was a milestone that hadn't been reached in over two decades, when Carey and Boyz II Men's "One Sweet Day" lead the charts for more than three months.
Fonsi celebrated the achievement on social media, writing: "This is historic for Latin Music. Thank you guys for all your support… feeling very blessed right now."
"Despacito" has been dominating 2017. Not only has it become the most-streamed song of all time, it also broke the record for most-watched YouTube video in history, less than seven months after the visuals were published on the site. It's a pretty impressive feat considering the previous record-holder (Wiz Khalifa and Charlie Puth's "See You Again") took more than two years to earn the title.
"Despacito" was also nominated for "Song of the Summer" at this week's VMAs, but it surprisingly lost the award to Lil Uzi Vert's "XO TOUR Llif3."
The track may have a shot at officially breaking Carey's record in the upcoming week; however, it won't be easy. Taylor Swift's new single "Look What You Made Me Do" is projected to take the top spot, as it has already broken two streaming records since its release Thursday night. The Associated Press reported that the song had set the world record for the most first-day streams on Spotify with more than 8 million listens. Its lyric video has been viewed more than 19 million times, making it the most-viewed lyric video on YouTube in a single day.