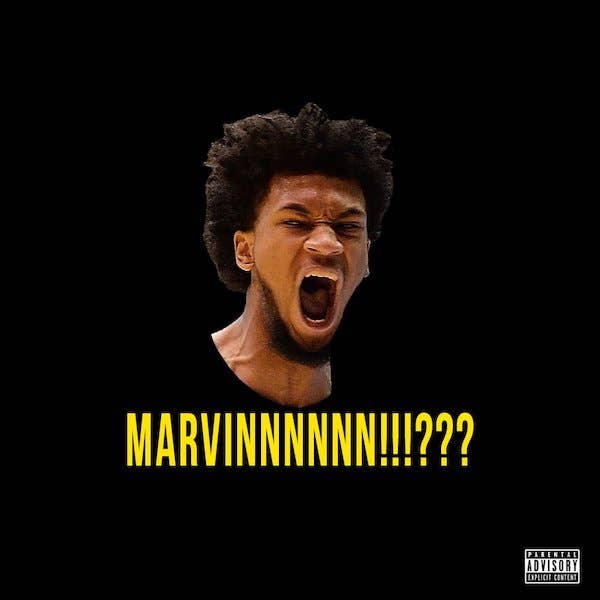 That didn't take long.
Hours after Marvin Bagley III challenged him to a rap battle, Trailblazers' Damian Lillard responded with a two-minute diss track called "MARVINNNNNN!!!???" And it's clear the point guard isn't playing around.
"Was about to pass, because you're still in a Pamper, bruh/And I never seen Floyd spar with amateurs," he rapped about the Kings rookie. "[...] You a clown, so go and enjoy the circus/Knee deep in the game, and you barely scratching the surface [...] How a King come to battle, knowing the kingdom worthless."
You can stream Dame D.O.L.L.A.'s new track below.
During Thursday's episode of First Take, Bagley boldly declared himself the "best MC in the NBA," and said he was open to a lyrical battle with Lillard. The Portland point guard has a number of full-length projects under his belt and has big-name collaborations with everyone from 2 Chainz to Lil Wayne to BJ the Chicago Kid.
Lillard responded to Bagley's on-air comments, stating he would not do the rap battle on First Take, but was willing to go head-to-head.
"I won't be on first take... but if that's what he want ... shoot," he tweeted.
Lillard then explained his reasoning for releasing the diss track, claiming he had no plans to go after Bagley until the Kings player released "No Debate" on Thursday.
The Trailblazers star then took the opportunity to promote his upcoming album, which is expected to drop this summer.
Check out the reactions to "MARVINNNNNN!!!???" below.