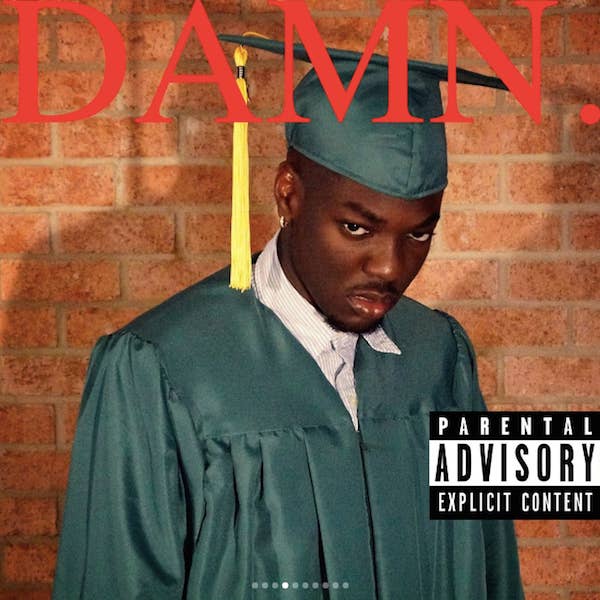 A University of North Texas student may have created some of the best graduation photos of the season.
Just weeks before he was set to receive his diploma, Mark Phillips decided to assemble a series of graduation pictures inspired by some of his favorite hip-hop album covers. We're talking Kendrick Lamar's Damn, Logic's The Incredible True Story, Drake's Nothing Was the Same, Big Sean's I Decided, as well as J. Cole's 2014 Forest Hills Drive and 4 Your Eyez Only, just to name a few.
"I felt like these artists and their music were a strong part in keeping me motivated to graduate," Phillips told Complex via email. "Not only that, but my job as a video creator has been hard to balance with being a full time student. So their music really has kept me inspired to keep pushing towards my goals."
Phillips, who will receive a bachelor's in integrative studies next month, said it took him about a week to complete the photos. His friend and RDCworld1 team member Affiong Harris edited the images to achieve the distinct looks.
The student said he used these photos to express himself creatively, but knew he had to take more traditional pictures his loved-ones would be happy with.
"I didn't tell my mom about these pictures at first," Phillips said. "I knew she'd be happy, but secretly she would want some regular ones to send to my family. So I took some regular ones for my family and these for my creative side/for the artists, for lack of a better term."
You can scroll through the album-themed graduation photos below.