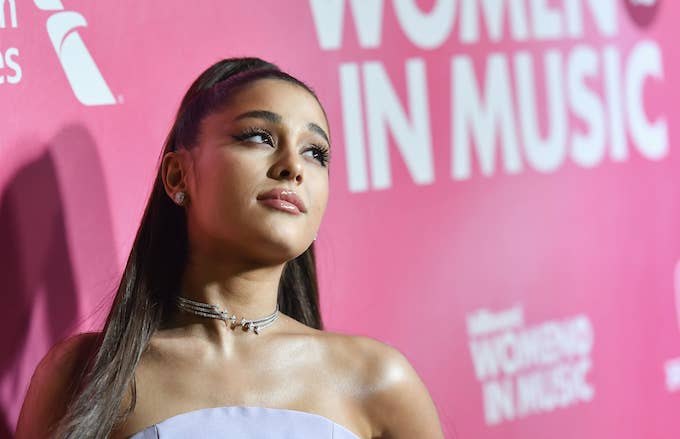 The rumors turned out to be true: Ariana Grande has, in fact, called off her 2019 Grammys performance. 
Earlier this week, it was reported that the Thank U, Next singer had dropped out of the gig because of a disagreement over her "7 Rings" single. According to the Huffington Post, Ariana wanted to perform the full cut during the ceremony, and became "insulted" when producers suggested she instead include the track in a medley. Grammys producer Ken Ehrlich told the Associated Press on Thursday that Ariana had chosen not to perform because of time constraints. 
"As it turned out when we finally got the point where we thought maybe it would work, she felt it was too late for her to pull something together for sure," Ehrlich said. "And it's too bad. She's a great artist. And I'd love to get her in the show this year."
Ariana caught wind of the producer's comments and decided to finally address her cancelation on social media. The 25-year-old singer accused Ehrlich of lying and said her decision came down to creative differences, not time. 
"I've kept my mouth shut but now you're lying about me," she tweeted Thursday. "I can pull a performance over night and you know that, Ken. It was when my creative expression was stifled by you, that I decided not to attend. i hope the show is exactly what you want it to be and more."
Ariana posted her response just hours before she drops her fifth studio album, Thank U, Next.