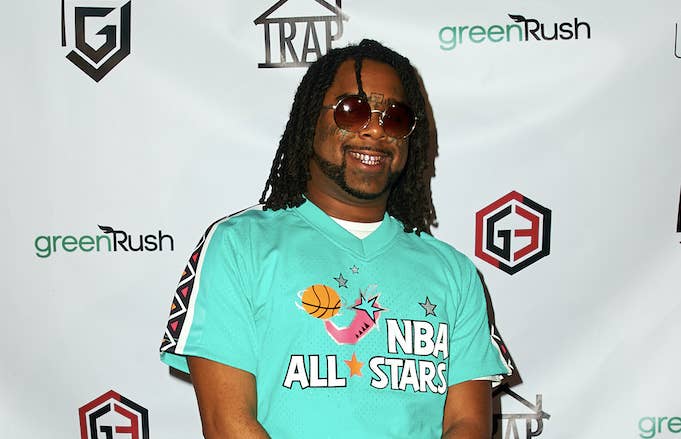 Congratulations are in order for 03 Greedo.
On Tuesday, the 32-year-old Watts rapper announced he had obtained his GED while he continues to serve time behind bars. Greedo shared the big news in an Instagram post Tuesday along with graduation photos taken with his longtime partner Kei Bradley.
"Grad pics, shout out to my father in law for coming through," he wrote in the caption,"👨🏾‍🎓 Thanks wife 💍 A nigga just gained a lil weight a nigga eating good that's why."
Check out the photos below.
Greedo proposed to Bradley last summer, shortly before he began his 20-year prison sentence for gun- and drug-related charges. But despite his incarceration, the rapper has continued to deliver new music over the past year, dropping singles, guest verses, and projects, like Still Summer in the Projects and Meet the Drummerswith Travis Barker.
Greedo recently spoke to Complex about his vault of 3,000-plus records, which he intends to release throughout his prison sentence.
"[There are] more than 30 albums in the vault," he revealed. "But the way the music is released now, some of the albums will just be broken down as singles or loosies."
Greedo said he decided to crank out as much music as possible in preparation for his incarceration, recording nonstop all across the country. At times, he would complete up to 15 tracks in one single session.
"I would record anywhere," he recalled. "Sometimes it was in studios, but there were times I recorded in my cousin's closet in L.A., because that's where I did my biggest songs. Once Wolf of Grape Street dropped, I would go record with Migos at their session. Then with Uzi at his, then with Ty Dolla Sign, all in the same day. I recorded in all of the big studios in L.A., New York, and Atlanta."
Clearly, his work ethic hasn't waned during his sentence.