On Feb. 3, it was reported that 21 Savage had been arrested in Atlanta, along with his cousin and fellow rapper Young Nudy, and taken into U.S. Immigration and Customs Enforcement (ICE) custody. ICE alleges that the father of three, who grew up in Atlanta, is a national of the United Kingdom. The agency claims his visa expired in July 2006, when he was 14 years old. According to ICE, Young Nudy "was arrested and charged with aggravated assault and participation in criminal gang activity," as part of an operation targeting him and two other men, but not 21.
ICE was founded in 2003, with the purpose of "smart immigration enforcement, preventing terrorism and combating the illegal movement of people and trade." The agency, along with Customs and Border Protection (CBP), has faced heavy scrutiny over the last few months for its role in President Trump's "family separation policy" at the U.S./Mexico border, which has resulted in the separation of at least 2,737 children from their parents, as well as the deaths of multiple children and adults in ICE detention centers. There is currently a backlog of 800,000 cases piled up in U.S. immigration courts.
The news of 21 Savage's arrest has come as a shock to fans, most of whom were not aware that he was an immigrant. We've spoken with immigration attorneys about how this could have happened, and what the implications are for 21 Savage and other undocumented immigrants.
The latest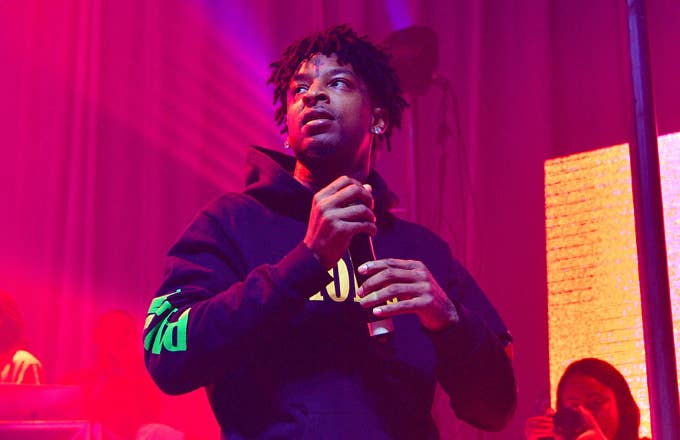 On Feb. 4, attorney Charles H. Kuck, who represents 21, released a statement revealing that the 26-year-old rapper's family "overstayed their work visas, and he was left without legal status through no fault of his own." Kuck also says that 21 currently has a pending application from 2017 for a U visa—a nonimmigrant visa for victims of crimes (and their immediate family members) who have suffered substantial mental or physical abuse while in the United States, and agree to cooperate with government officials in the investigation or prosecution of the criminal activity. According to TMZ, 21 Savage was shot during a 2013 incident where his best friend was murdered, an event that Kuck says "severely affected" him, both physically and mentally. Being a victim of this crime could potentially put 21 Savage in a position for permanent residence.



"As a top entertainer, and an internationally recognized talent, 21 Savage would be eligible to apply for permanent residence in the United States." - Attorney Deron Smallcomb
Sarah Telson, a senior staff attorney at the Immigrants' Rights & Advocacy Project in New York City, believes this could be good for 21's case. "Having a pending U is helpful," she says. "U visas are the most generous in terms of waiving any issues of deportability." 21 Savage's 2014 felony drug conviction, which was expunged last September, would be considered an issue of deportability. In order to apply for a U visa, his legal team would have had to request for the conviction to be waived, unless his application was filed after the conviction was expunged.
The relevance of 21's pending application in the eyes of ICE remains to be seen, but if it is denied, he will stay in his current position.
"Before, we weren't as concerned about the risk [of clients applying for certain visas]," Telson explains. "But the government actually changed a pretty significant rule in the fall, where anyone who gets an application denied basically gets put into removal proceedings, which wasn't always the case."
Telson also notes that ICE's enforcement has increased since President Trump was sworn in. Deron Smallcomb, a supervising immigration attorney based in San Diego, CA, agrees that the government is "trying to speed up the processes of removal and restrict relief," but does not attribute this pattern to the president.
Why now?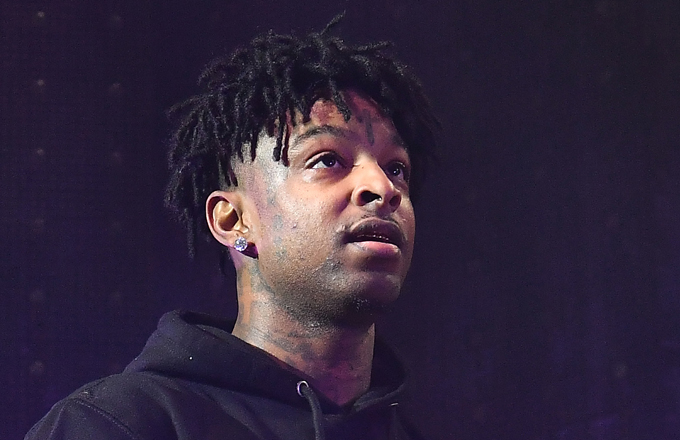 What's next?