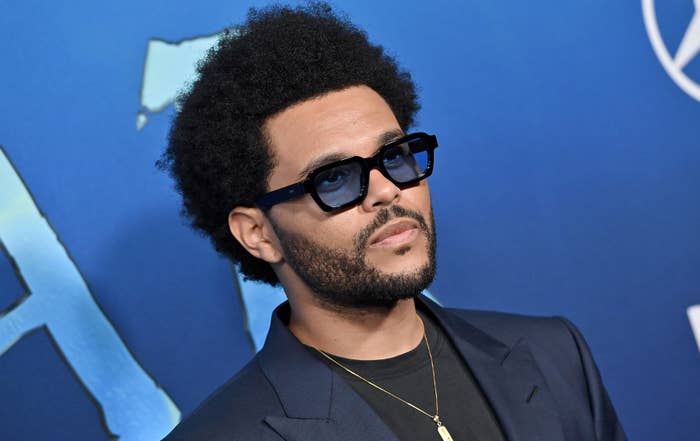 The Weeknd blessed fans with a surprise performance at Coachella this weekend, as Abel performed a handful of songs during Metro Boomin's closing set in the Sahara tent.
After performing a trio of cuts from his 2020 album After Hours ("Faith," "Escape from LA," and "Heartless"), the Weeknd brought out Future to perform "Low Life," a collaborative single from the latter's 2016 LP Evol, as well as 21 Savage, who dropped in for a rendition of the"Creepin'," a standout from Metro Boomin's latest album Heroes & Villians.
The Weeknd closed things out by debuting "Double Fantasy," an unreleased song from The Idol Vol. 1,  a companion album to the Canadian pop star's forthcoming HBO series of the same name. 
Earlier this week, the Weeknd took to Instagram Live to tease several new songs, including a collaboration with Future and a cover of John Lennon's "Jealous Guy." 
Check out previews of the tracks in the Instagram clips below.
Though The Weeknd hasn't formally announced a new album, he did confirm that Dawn FM and After Hours, the album that preceded it, were part of a brand-new trilogy, similar to House of Balloons, Thursday, and Echoes of Silence.
"I wonder… did you know you're experiencing a new trilogy?" The Weeknd asked on Twitter just days after Dawn FM dropped.