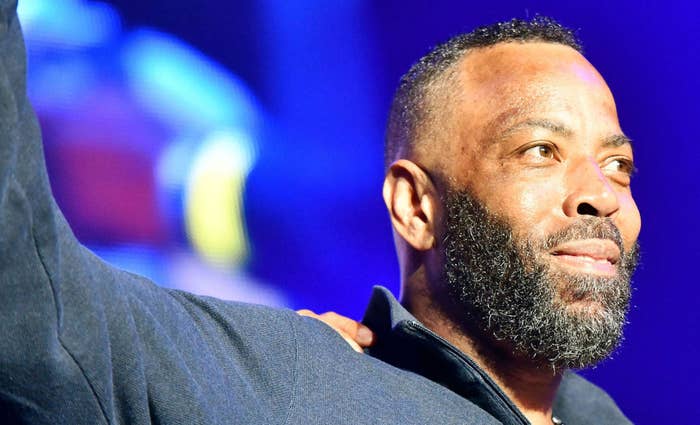 In a new interview with HipHopDX, Death Row Records co-founder The D.O.C. praised Snoop Dogg's recent acquisition of the legendary West Coast hip-hop label.
"I'm proud of Snoop and everything he's accomplished and all the things that he's going to do," D.O.C. shared. "And every moment of his adult life, he is still showing me what it means to be a great guy and great human being. The guy is fucking everywhere [laughs]. I mean, he's in the grocery store, he's on the billboards, on my freeways — he's everywhere."
The D.O.C. went on to applaud Snoop's track record of breaking down social barriers over the course of his career, saying the Long Beach rapper has proven his ability to "get out here in this business and make a great living" through hip-hop.
"Being integrated into the system in a meaningful way helps us to sort of reprogram or de program some of the things that may be not so positive with [Hip Hop], because it's really all about the money," he explained. "So, you can show these kids that there are multiple ways to get out here in this business and make a great living through this means."
Back in February, Snoop acquired Death Row Records from MNRK Music Group, who previously purchased the rights for the company in a deal that was inked back in 2019.
"I am thrilled and appreciative of the opportunity to acquire the iconic and culturally significant Death Row Records brand, which has immense untapped future value," Snoop said in a statement about the move. "It feels good to have ownership of the label I was part of at the beginning of my career and as one of the founding members."
Suge Knight's son subsequently spoke with TMZ about Snoop owning the label, calling it a "victory for the West Coast."
Weeks later, Snoop made an appearance on Clubhouse, where he revealed plans for Death Row to become a NFT record label.
"Death Row will be an NFT label," Snoop said, which you can hear in the video below. "We will be putting out artists through the metaverse. Just like we broke the industry when we was the first independent [label] to be major, I want to be the first major [label] in the metaverse."