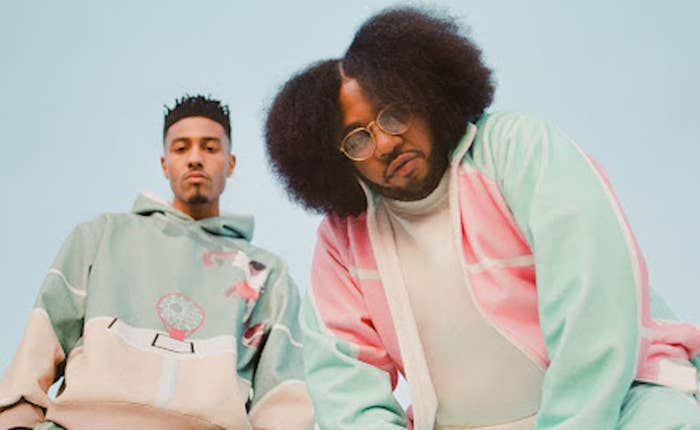 More than a decade since the release of their debut When Fish Ride Bicycles, blog-era legends the Cool Kids return with a new single from their upcoming album.
"It's Yours, Pt. 2" comes just two months after the Chicago duo reunited on "All or Nothing." Both tracks are set to appear on Before Shit Got Weird, the first of three albums the Cool Kids plan on dropping in 2022. 
Entirely produced by Chuck Inglish, the 16-track LP is scheduled to arrive on March 3, and will feature guest appearances from Chance the Rapper, J.I.D, Guapdad 4000, Key!, Larry June, 6lack, Pac Div, Don Cannon, Gabby!, Pell, A-Trak, and EMPD. In addition to their new single, three other songs from the album—"All or Nothing," "Hibachi," and "Dapper Dan Leather"—have already been released.
Before Shit Got Weird, which serves as the first full-length offering from the group since 2017's Special Edition Grand Master Deluxe, will be followed up by solo projects from Sir Michael Rocks and Chuck English.
Stream "It's Yours, Pt. 2" now on all major platforms.