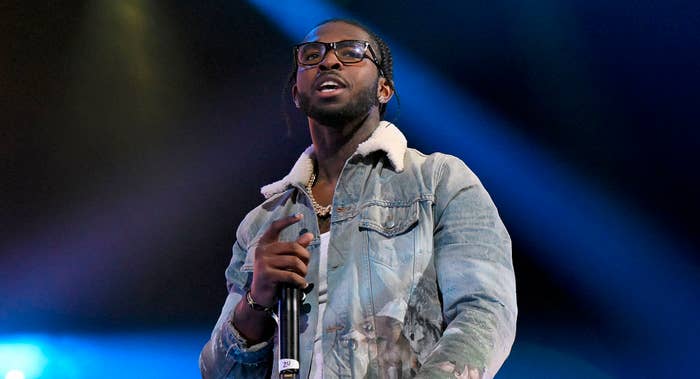 Pop Smoke's murder might be connected to the recent killing of a 32-year-old California man whose body was found stuffed inside a barrel.
Earlier this month, the remains of Javonnta Murphy, an up-and-coming Los Angeles rapper known as Sirtanky, were discovered at Malibu Lagoon State Beach, where a park worker first spotted the 55-gallon container floating in the water.
TMZ reports Javonnta is the brother of Jaquan Murphy, one of five people who were arrested following the murder of Pop Smoke. Jaquan was subsequently cleared of all charges related to the Brooklyn rapper's death.
However, law enforcement is now investigating whether Murphy's death has any connection to the death of Pop Smoke.
"L.A. County Sheriff's Department's investigators are currently looking into the possibility Javonnta's murder was a retaliation killing for Pop's murder," the outlet noted. "Of course, it's not their only theory, but definitely one they're digging into."
The news arrives just a few months after an 18-year-old man, who was charged in the 2020 fatal shooting of Pop Smoke, confessed to killing the rapper during a home invasion in Hollywood Hills.
Meanwhile, in April, a 20-year-old man charged in connection with Pop Smoke's murder pleaded guilty in California court to charges including voluntary manslaughter and home invasion robbery.
Pop Smoke was fatally shot on Feb. 19, 2020 at the age of 20. A group of attackers broke into an Airbnb where Pop was staying, fatally shooting the rapper during an altercation inside the residence.