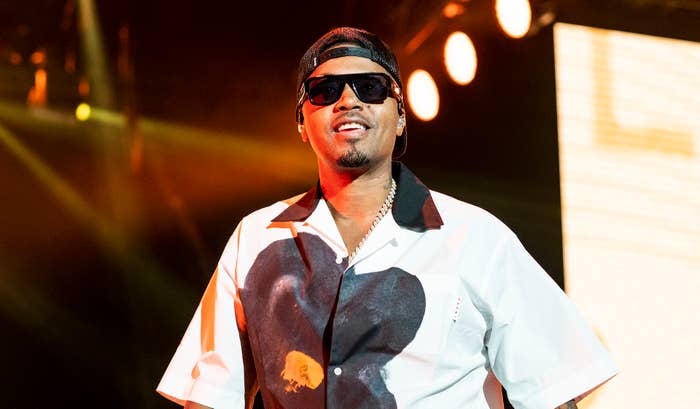 In celebration of hip-hop's 50th anniversary, Swizz Beatz has joined forces with Mass Appeal for Hip Hop 50: Vol. 2, the second installment in the latter's Hip Hop 50: The Soundtrack compilation project.
The project's opening track features Nas, who spends his second verse admitting that he's been a bad father to his first-born daughter Destiny Jones. Destiny arrived into the world in June 1994, a few months after the Queensbridge rapper catapulted into the rap game with his iconic debut album Illmatic.
"All I imagine sometimes under sunshine or vacation, things I did in my hood, situations, oh well/Probably was a bad father to my firstborn," Nas raps. "Love her to death, but I ain't been home since my first song/Provided for her, but money can't replace a father for her."
A few bars later, Nas expresses his love for Destiny as well as his 13-year-old son Knight, whom he shares with his ex-wife Kelis.
"Plus, I got a son, blessed with kids, yeah, man, I adore them/And I was sure I was gonna leave this life too fast/I got guardian angles came down and saved my ass," Nas spits.
Listen to Nas open up about fatherhood on "Runaway," which you can stream now on all major platforms.