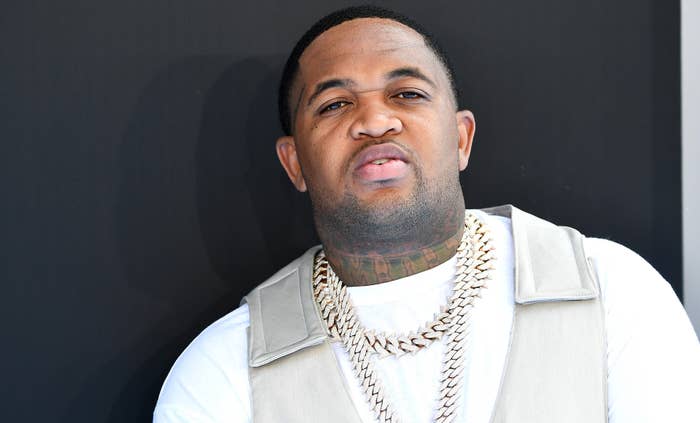 Mustard is counting his blessings after surviving a serious car accident over the weekend.
The super-producer took to his Instagram Story on Sunday night to reflect on the wreck, which he claims involved a drunk driver slamming into his truck. While sharing the update with fans, Mustard posted pictures of the damage inflicted on his vehicle, which appears to be a Cadillac Escalade. 
"Last night a drunk driver hit me and another car on the freeway slammed my car into the wall," he wrote. "All the airbags came out, totaled my truck. Shit felt like a movie smh I was able to walk away with minor injuries no major injuries. Thank you god."
Mustard went on to admit that he was more upset about his Trek bike being destroyed than the vehicle itself.
"On top of that, my trek bike was in the back," he added. "My shit was broke. I was more mad about that than my car man."
Since dropping his album Perfect Ten in July 2019, Mustard continued his momentum in 2020 and 2021 by delivering hits for countless A-list artists, from Roddy Ricch ("Late At Night") to Don Toliver ("Get Throwed") to Coi Leray ("At The Top"). Most recently, the Los Angeles native linked up with Ella Mai on "DMFU," the first single off Mai's forthcoming sophomore album.