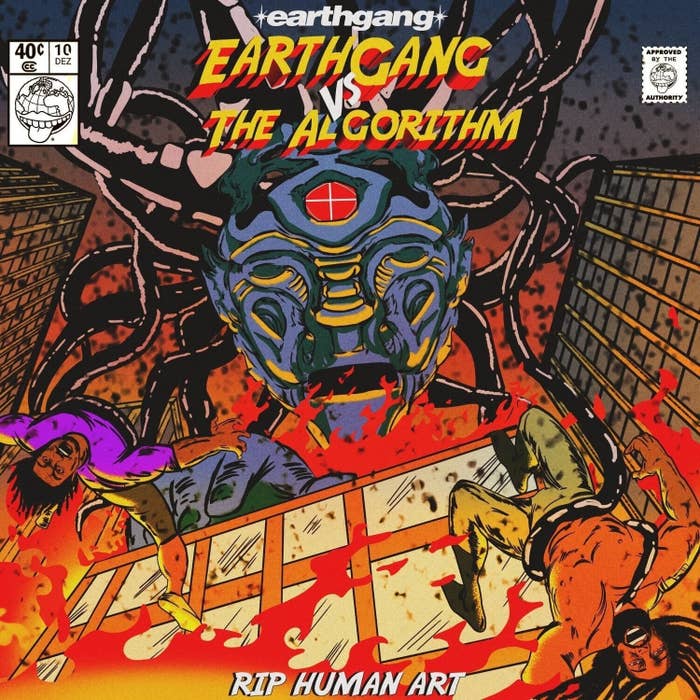 EarthGang has returned with a new EP entitled EarthGang vs the Algorithm: RIP Human Art. The release marks their first installment in what will be a three-part series.
The five-track tape, which dropped on Friday, marks the Atlanta duo's first project since they let loose the deluxe edition of Ghetto Gods, their second studio album that arrived back in February 2020.
"RIP Human Art is an audacious project that challenges the dominance of algorithms and embraces the unrestricted power of true human artistry," the group said of the project in a press releease. "The music is thought-provoking and redefines the boundaries of creativity and artistic expression in the digital age."
RIP Human Art includes the previously released singles "Die Today" and the Benji-featuring "Bobby Boucher," alongside three new songs: "The Wake," "Flavors of Karma," and "Imagine."
Back in July, EarthGang received their flowers from Adam Sandler after the Dreamville duo paid tribute to the actor's character from his 1998 film The Waterboy on "Bobby Boucher."
"Yo EARTHGANG! Singing along with you! Love, Bobby B," the 56-year-old quote-tweeted the duo's post containing the music video. EarthGang responded, "THANK YOU! Your movies are so inspiring!!!! Pure creativity, Pure Human Art!!"
Stream EarthGang's new EP now on all major platforms.