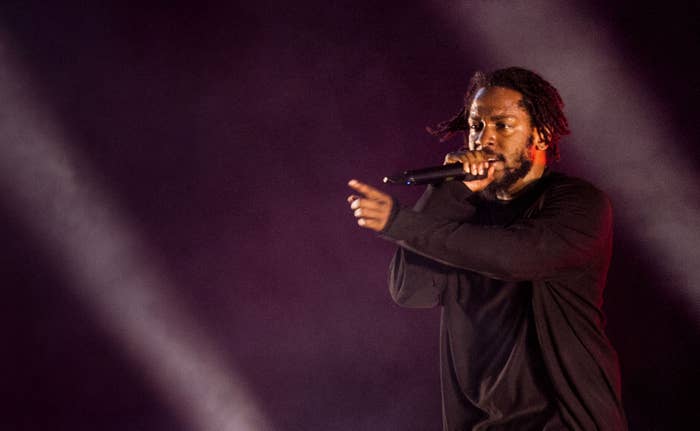 Ahead of the release of his forthcoming fifth studio album, Mr. Morale & The Big Steppers, Kendrick Lamar made his triumphant return Sunday night with a music video for his new single "The Heart Part 5."
The latest installment in the Compton rapper's "The Heart" song series, the new track samples Marvin Gaye's classic 1976 song "I Want You," and sees Lamar morph into several pop culture figures, including O.J. Simpson, Will Smith, Jussie Smollett, Kobe Bryant, Kanye West, and Nipsey Hussle.
Fresh off the release of Kendrick's new single and video, reactions to the song have been overwhelmingly positive, as rappers and celebrities alike took to social media late Sunday night to hail the return of King Kendrick.
LeBron reacted to "The Heart Part 5" by tweeting "OMFG!!!!!!!!" alongside several mind blown emojis.
Denzel Curry chimed in by saying he needs to step his game up, writing, "I just finished this new Kendrick Video. Bruh…I gotta step my game up n****s is built different."
Meanwhile, Hit-Boy praised song's third verse, which sees Kendrick rapping from the perspective of the late Nipsey Hussle.
"I seen the pain in your pupil when that trigger had squeezed," K-Dot spits. "And though you did me gruesome, I was surely relieved. I completed my mission, wasn't ready to leave. But fulfilled my days, my Creator was pleased."
"I can't stop playing this nip part back @kendricklamar heavy," Hit-Boy wrote.
Scroll down to see some of the reactions to Kendrick's "The Heart Part 5."