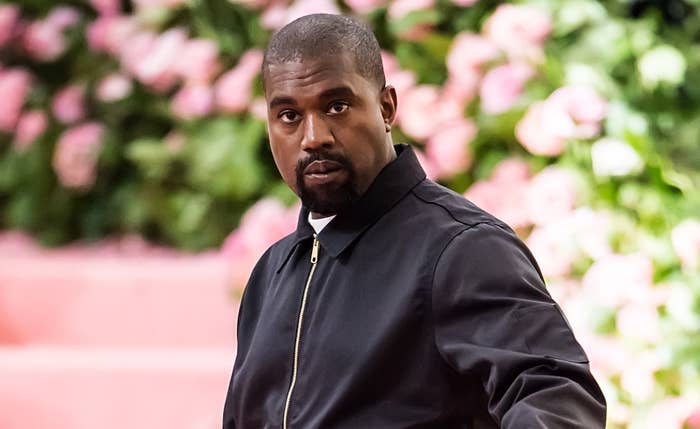 Kanye West is looking to expand his Donda Sports brand.
TMZ reports Ye's company Mascotte Holdings has filed new trademarks for apparel items such as shirts, jackets, hats, and shoes, as well as several accessories, including fanny packs, luggage, wallets, umbrellas and blankets.
In addition, Kanye is ready to trademark "Dove Sports," with the outlet noting that West wants the exclusive right to use this label for "athletic services such as training sessions, competitions, tournaments, camps, seminars, field trips and even traditional educational frameworks."
The news arrives on the heels of a few massive signings for Donda Sports. Back in February, Antonio Brown joined the brand, assuming the role of president for the organization. And in May, Donda Sports signed a Super Bowl winner, Los Angeles Rams defensive tackle Aaron Donald, along with its first NBA player, Jaylen Brown.
Donald announced the partnership during an appearance on I Am Athlete, a podcast hosted by former NFL stars Brandon Marshall, Adam "Pacman" Jones and LeSean McCoy.
"It was an opportunity that came to us, me and [my wife], and it made sense. Hearing the whole spectrum of what they were going to be bringing, the whole family atmosphere that they got in Donda Sports. Not just me, but my wife being a part of that. For me it was a no-brainer," Donald explained.
Donald added, "I think it's a helluva opportunity to open up a lot of different doors and a lot of different things outside of football that I wanna be involved in, that I wanna do, that my wife wanna do. So to be a part of that, and be one of the best first athletes to be a part of that, it's pretty dope. We're excited about it, and we're gonna see where this thing goes."