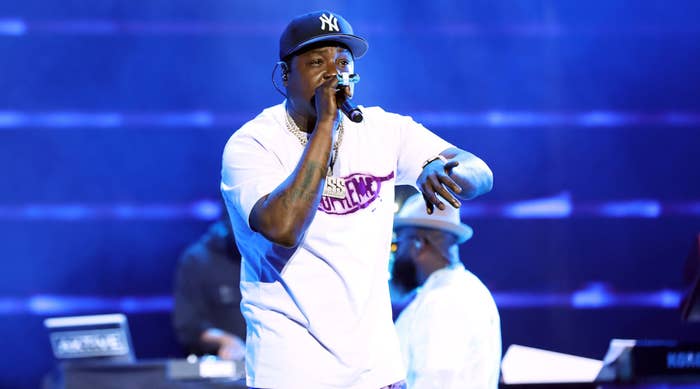 It's been nearly 20 years since Jadakiss accused then-President George W. Bush of being behind the September 11 attacks on "Why," the second single off the LOX rapper's 2004 album Kiss of Death.
"Why did Bush knock down the towers?" Jadakiss rapped at the beginning of his second verse. The bar didn't sit well with some political pundits, most notably Bill O'Reilly, who called Jadakiss a "smear merchant" and claimed Bush should sue the Yonkers rapper for slander.
During a recent interview on the Adam Friedland Show, Jadakiss shed light on the type of heat he was facing on the heels of Kiss of Death's release in July '04, including the U.S. Department of Homeland Security having their eyes on him.
When asked if he believes 9/11 was an inside job, Kiss replied, "I don't know."
"Coming from where I come from, once I rung O'Reilly's bell, it was like a celebration," Jadakiss continued. "I was a little nervous, though. I felt like people was on me, Homeland Security was, like, behind me."
Back in 2004, Jadakiss spoke with the Associated Press about the backlash he received on the heels of "Why."
"It caught the ear of white America," he told the AP. "It's a good thing. No matter what you do, somebody's not going to like it, but for the most part, most people love the song."
Jadakiss maintained he didn't actually believe Bush was the mastermind behind the attacks, though he did argue the then-president deserved to be criticized.
"They didn't follow up on a lot of things properly," he said. "It's the president of the United States. The buck stops with him."