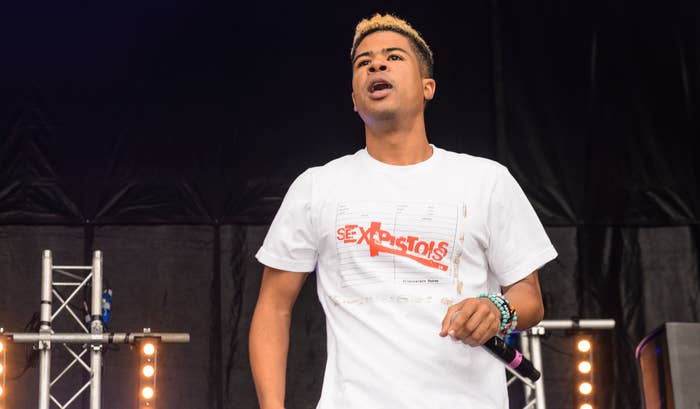 ILoveMakonnen is calling out a few of his peers for ghosting him over the years.
The "Tuesday" artist took to Instagram on Friday to expose Metro Boomin, Post Malone, and Swae Lee, accusing the trio of ignoring his DMs until recently, when all three reached back out to Makonnen after he teamed up with YoungBoy Never Broke Again for their new collaborative single "Parasites."
"I'm HIM and I Been HERE," Makonnen wrote. "I ain't do shit to yall! Y'all turned y'all back on me and held hands together. Unfollowed me and everything, now y'all see me with YB(the realist ni**a on earth) and start hitting me up like it's all good. Damn, that shit painful to see, especially after we came up together in Atlanta in 2014 @postmalone @swaelee @metroboomin @nba_youngboy."
Makonnen also included screenshots of his chat threads with Metro, Post, and Swae. All three appear to have ignored a few messages from the former OVO Sound artist, before each of them jumped into his DMs shortly after Makonnen and NBA YoungBoy dropped their new collab.
While it's unclear if Metro Boomin or Post Malone have reached out to Makonnen regarding his comments, Swae Lee hopped directly into the comments section of Makonnen's post to issue a response in which he ripped him for airing out their dirty laundry in public.
"Bro I was saying that to you goofy not for any reason besides spreading love I'm good in the game," the Rae Sremmurd rapper wrote. "I knew you when you was throwing up on shrooms bro relax tf I saw you on the TL heard the new jam and privately told you it was hard don't be that guy. that's funny though bro fr."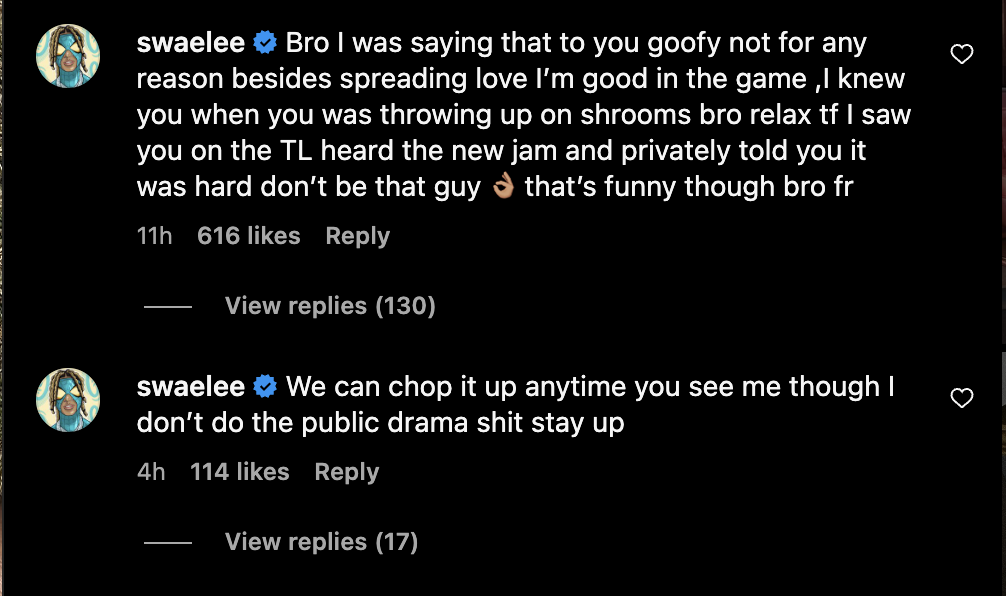 Check out Makonnen's DMs in the Instagram post up top.
During an interview with NPR Music back in May, Makonnen recounted fresh insights into his rift with Drake, unveiling that their relationship took a turn at the 2015 Wireless Festival.