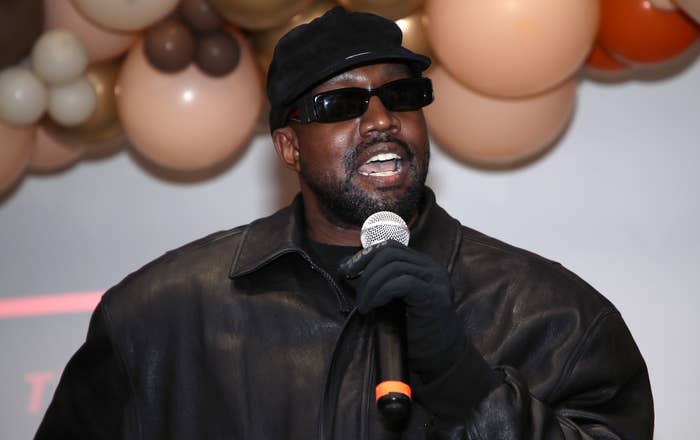 Homeless charity L.A. Mission is reportedly frustrated with Kanye West's alleged failure to deliver on promises he made to the organization in an effort to solve the city's housing crisis.
Kanye, who in November met with L.A. Mission CEO Troy Vaughn to outline particular ways he can provide aid for the unhoused, took to Instagram on Friday to express his concern for the homeless. "Look to the children, look to the homeless as the biggest inspiration for all design," West wrote.
According to TMZ, sources close to L.A. Mission say the nonprofit organization has grown frustrated with Ye's lack of initiative, as they claim not much has been accomplished since the Chicago rapper met with city leaders last year.
"We're told folks from the Mission have attempted to contact Ye several times since the meeting, to no avail," the outlet reported.
In November, Kanye announced plans to combat Los Angeles' growing homelessness problem. Days later, he teamed up with L.A. Mission to deliver 1,000 Thanksgiving Eve meals at Skid Row.
"We thank Kanye West for showing his heart and generosity today and bringing over 1,000 meals with him in tow," L.A. Mission's CEO said in a tweet at the time. "Our heart is with Kanye as he continues to show his heart for people who are less fortunate."
Despite their disappointment in West, L.A. Mission tells TMZ that the organization still hopes to collaborate with Kanye, as they believe his platform could benefit the crisis greatly.