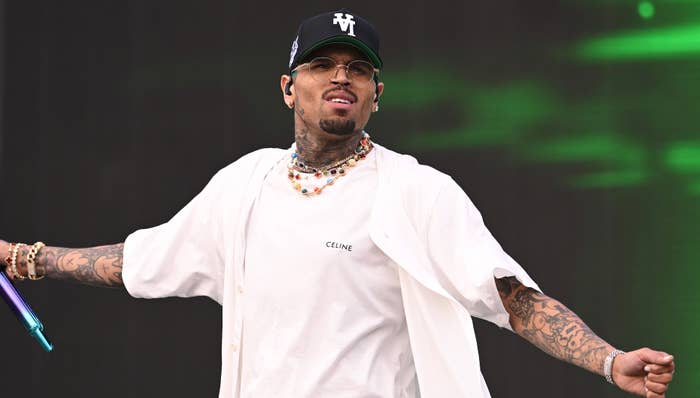 Chris Brown is facing a lawsuit over an unpaid loan used to purchase two Popeyes restaurants.
According to legal documents obtained by The Blast, City National Bank is suing Brown for $2 million, allegeding it loaned him money to aquire a pair of Popeyes locations. The lawsuit claims the loan, which was given to several people, including Brown and The-Dream, remains unpaid.
"As of February 17, 2023, Borrower and Guarantors owe $2,140,901.74 in unpaid principal and interest," the lawsuit read. Technically, the lawsuit is in the state of Georgia, but the bank filed a case in Los Angeles Courts as Brown currently resides in L.A.
It's unclear if City National Bank is suing The-Dream over his alleged share of the loan. However, the lawsuit names Brown as a "personal guarantor," which means he's on the hook for the unpaid portion of the loan.
Meanwhile, City National Bank, which has been trying to get their money back from Brown since 2018, has already won a default judgment against the singer in Geogia. As a result, the new motion has been filed as a collection suit in L.A. and the bank claims he owes $1,314,367.40.
In other Chris Brown-related news, Tinashe recently expressed regret for collaborating with the R&B superstar nearly a decade ago.
Breezy subsequently responded by hopping an Instagram post of a video featuring Tinashe's comments.
"Name 5 Tinashe songs or die...," Chris wrote. "Everybody dead."