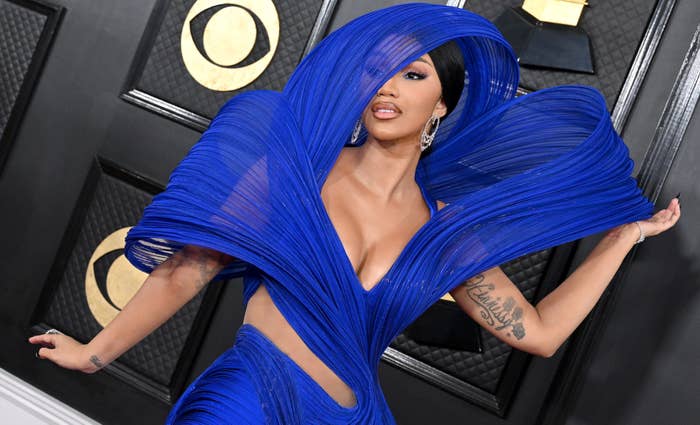 Cardi B wants everyone to know she's proud of her face ink.
The Bronx rapper took to Twitter on Thursday to share a close-up photo of her new tattoo, which features her and Offset's son Wave's name inked across her left jawline in red. In fact, Cardi's tattoo is located in the same spot Offset had the couple's daughter Kulture's name inked back in 2018.
"I love my face tatt," she wrote alongside a heart emoji.
Just over a year ago, Cardi, who previously admitted she was thankful she never got a face tattoo as a teenager, admitted that she wanted to get Wave's name tattooed on her face.
"Random but….I'm 1% close too [sic] tatting my sons name on my face," she tweeted at the time. "I really really wanna do it! I want mine on my jaw."
Back in September, shortly after she revealed her face ink, Cardi put Kulture's name in a similar style on her arm.
"I tatted my son's name because I love him. And I tatted my daughter's name," she shared in an Instagram video.