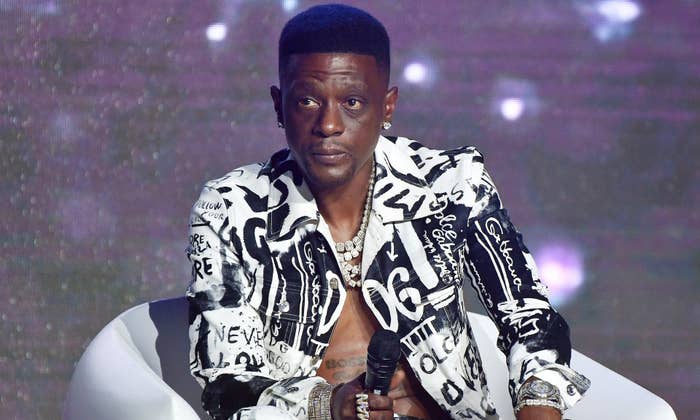 Boosie Badazz continues to blast Gunna for supposedly being a rat, as the Baton Rouge native has suggested the Atlanta artist flee to another country if he plans on having any more success in the rap game.
As reported by TMZ, in an upcoming appearance on the Big Homies Podcast with Kodaq and Jojo, Boosie admitted he hopes Gunna's career is finished.
"Think Gunna might be done, unless he go to, probably, another country," Boosie said in the clip below, adding that Gunna has since lost the support of YSL's in-house producer Wheezy, who recently distanced himself from Gunna in favor of staying loyal to Young Thug.
"I really hope he never sells another record again," Boosie continued. He believes Thug will disown Gunna soon as well.
It isn't the first time Boosie has branded Gunna a rat since the latter took a plea deal in the YSL RICO case. In an interview with VladTV earlier this year, Boosie ripped Gunna for snitching, particularly because he owes Young Thug for helping make him a star.
"Half of them n***as who told on Young Thugger, all of them got their fame off Young Thug," Boosie explained in March. "Most them met they baby mamas because of him. You wouldn't even have a child, n***a, if you was on somewhere else. You be loyal to that man, we going to the dump."
Boosie told DJ Vlad at the time that he was holding out hope that Gunna will stay quiet during the trial. "Gunna hurt my heart," Boosie said. "He would've beat it, man. He wouldn't have gotten over five years and that's probation. I was trying to have hope for that n***a."
Back in December, shortly after Gunna was released from prison, Boosie Badazz hopped on Twitter to share his disappointment with the decision to cop a plea: