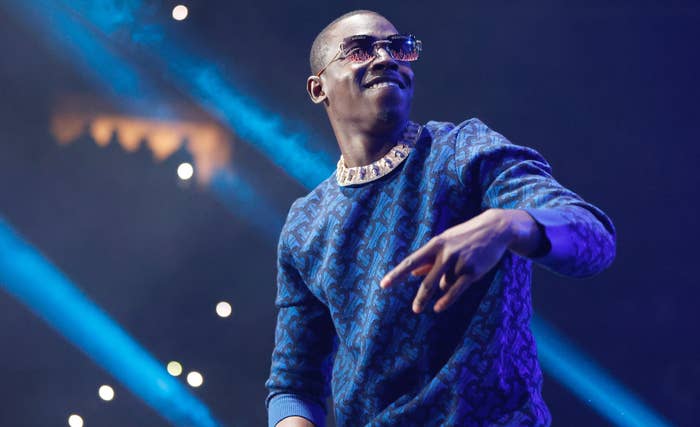 Earlier this month, Wack 100 appeared in a Clubhouse chat where he questioned Bobby Shmurda's post-prison career moves.
"Y'all be seeing these artists like Bobby Shmurda, he's been having it bad," he said. "He be like, 'Yo, to all my fans, it ain't me, it's the label and all that shit.' I'ma be real, I don't know what kinda fans he got. He really ain't a proven product. He only had one song."
Wack went on to criticize Shmurda's celebratory dancing on social media, saying, "He losing the streets with all this disco bunny dancing he be doing."
During an appearance on No Jumper this week, Shmurda shrugged off Wack's comments. 
"Gangsta will do what the fuck I wanna do," he said. "I'm not thinking about somebody telling me, 'Oh, you can't dance, Bobby.' Let somebody tell me that I can't dance."
After Adam22 clarified that Wack 100 claimed Shmurda would lose street credibility if he continued dancing, the Brooklyn rapper responded: "The Love & Hip Hop n****? What does he do? He do podcasts? Wack's nothing to talk about. Why would I want to talk about Wack 100?"
Hours after Shmurda's response began circulating on social media, Wack 100 took to Instagram to clap back at the "Hot N****" rapper.
"Damn @adam22 you let @itsbobbyshmurda diss me like that? Man I'm booking dance classes now #GangstasDontDanceWeBoogie," he captioned a clip of Bobby's appearance on No Jumper. 
Check out Wack 100's response below.