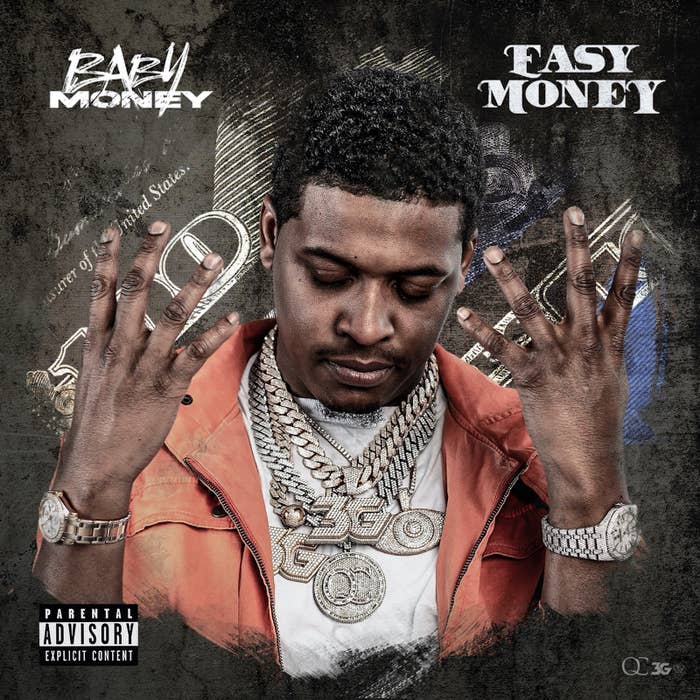 Less than a month after signing a deal with Quality Control Music, rising Detroit rapper Baby Money returns with his first full-length offering in nearly a year.
The 12-track project features the previously released singles "Long Time Comin" and "Big Money," as well as guest appearances from fellow Detroit rappers 42 Dugg, Icewear Vezzo, Babyface Ray, Peezy, and Tay B.
In tandem with the release, the 24-year-old has shared a Jerry Production-directed visual for the single "Who Not Turnt." Backed by menacing production courtesy of Smoke Beats, 42 Dugg and Tay B trade verses before Baby Money closes up shop by flexing about his newfound fame.
"My shoes a thousand, every step I take a half a G/My bitch a G, I bought a Wagen, this is not a Jeep/Picasso on my left wrist, it's a masterpiece/Ain't think I'm lackin', boy, they know I got my guys with me," he raps.
After catapulting onto the scene in 2020 with guest features on Dej Loaf's "Rat" and 42 Dugg's "Light This Bitch Up," Baby Money established himself as a rising star on the back of mixtapes such as that year's Blank Checc and 2021's Young N***a Old Soul. The latter is home to his biggest hit to date, "Moncler Bubble," which has earned nearly 2 million views on YouTube.
Stream Baby Money's new album now on all major platforms, and catch the "Who Not Turnt" video up top.