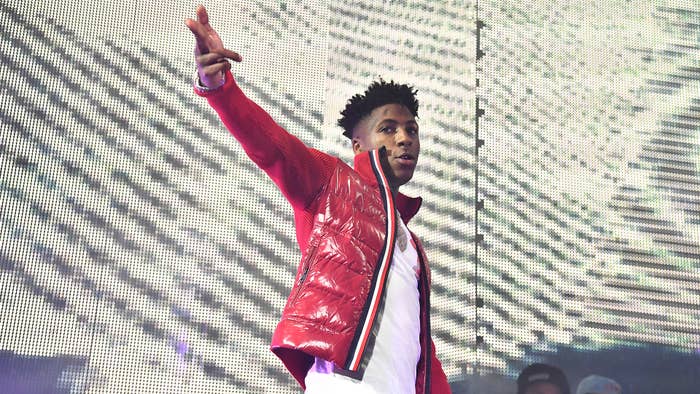 YoungBoy Never Broke Again just dropped his new album Richest Opp and it features the incendiary "Fuck the Industry Pt. 2" with disses directed at rappers including Drake, Lil Yachty, and J. Cole.
The Baton Rouge rapper has never been shy when it comes to taking shots at other rappers, but he wastes no time naming names on the new track. "Talked to Drake 'cross FaceTime, he wasn't feelin' me," he raps in the first verse of the song. "Told me that he fuck with Durk, damn, that shit gettin' to me/Told me that he like the shit I'm doin', but can't do shit with me/So, when we cross our ways, fuck what you say, bitch, you my enemy." 
YoungBoy has been at odds with Durk, a Drizzy collaborator, for a number of years now. In fact, he decided to drop Richest Opp when he did because Lil Durk originally planned to release a new album titled Almost Healed the same day. Ultimately the record was delayed, but Durk still tapped J. Cole for the new single and video "All My Life." That collaboration, it seems, has soured YoungBoy's feelings on Cole, too.
"J a ho, that n***a played it cold, like he was gon' do a feature," YoungBoy raps. "So I texted his line, a muscle sign, I swear it's gon' be nice to meet you."
He also appeared to take issue with Lil Yachty for whatever reason, throwing a homophobic slur his way in the second verse. "Play with me, Lil Yachty mad about JT, f****t," he raps.
Yachty appeared to respond with a post on Twitter, in which he shared the meme of 50 Cent asking, "What is it fuck me for?"
Listen to "Fuck the Industry Pt. 2" below via Spotify.